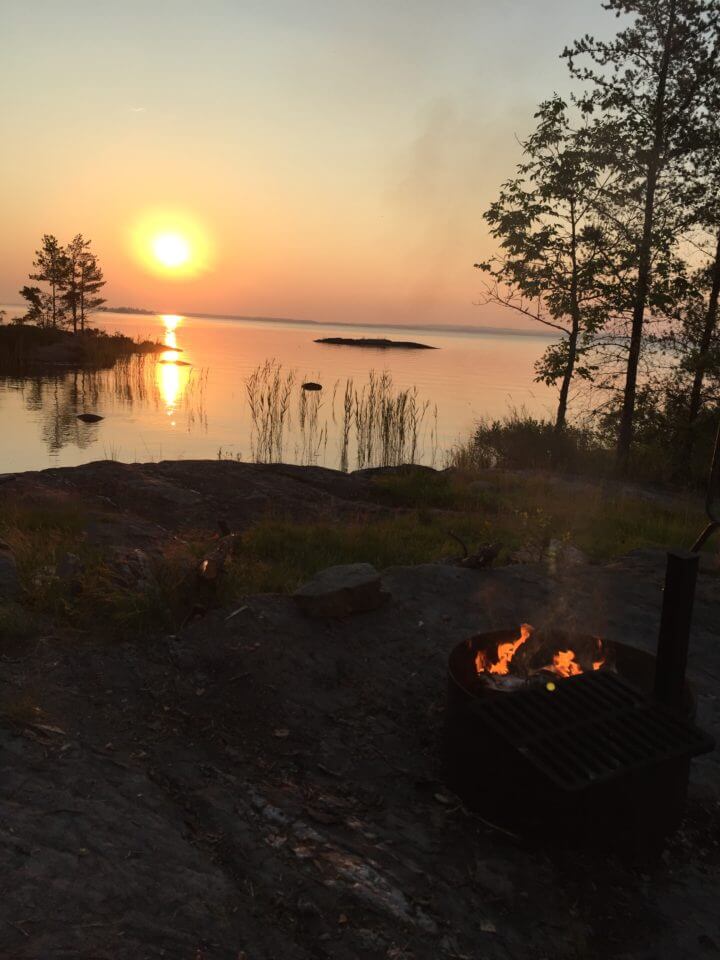 When it's time to plan your next romantic escape with a significant other, certain necessities likely to come to mind for choosing a destination: beautiful surroundings, endless solitude and the feeling that you could stay there forever.
It turns out you're not the only couple looking for a romantic northwoods trip for two, and all too often, the places that are supposed to be secluded stretches of paradise turn into crowded swaths of tourists. It's hard to set the mood when you're being pushed to the side by a family of six looking for the perfect spot on the beach.
The best romantic getaways are the hidden gems. The ones that feature all the peace and quiet you imagined and haven't yet been spoiled by overdevelopment.
Rainy Lake at Voyageurs National Park is one of those best-kept secrets, and there are many reasons it's still one of the most romantic northwoods vacations for couples.
Endless Locations
Unlike a hotel, renting a houseboat at Rainy Lake with a loved one allows you to unanchor your boat and move somewhere new whenever you please. You might enjoy the view from a serene cove for a few hours and decide to direct your boat to the western shores for a sunset over the shoreline. Or dock your boat for a morning of hiking in the wilderness and return to the lake for a day of fishing. At Rainy Lake, there are always new places to experience with the person you love, and deciding where to go next together is part of the fun.
Making Memories
Every couple is different, and naturally, every couple will have a different idea of the perfect romantic escape. Luckily, Voyageurs National Park is never short on activities. Whether you're a couple that loves setting your eyes on the skies to spot migrating birds or one that prefers to keep your eyes on the grill for a home cooked meal on the boat, there is something for everyone on a houseboat vacation. Canoeing, kayaking, fishing, swimming, stargazing and hiking are just a few of the many activities that can strengthen your bond during your next trip to the Northwoods.
Romantic Vessels
When it's time to choose a charming houseboat, you've got options. We offer several boats that are the ideal size for couples looking to spend time with one another.
The Honeymooner, as the name implies, is great for newlyweds who want to begin their new life exploring the beautiful wilderness together. It's also great for older couples who are looking to spark some romance with a second honeymoon. The vessel comfortably holds two people and features a deck in the back for secluded views.
If you're looking for something a little larger, the Minnitaki might fit your style. This boat has ample room and features a full kitchen. It even has a waterslide in the back that is perfect for couples that plan on making a splash with some swimming during their trips.  
Thinking about setting your compass north for a romantic houseboat vacation? We're here to help you make it happen. Contact our friendly team to book your houseboat before another couple does. Make this summer one you and your spouse will talk about for years to come.