Take Your Next Youth Group Field Trip at Voyageurs!
Are you responsible for planning a fun youth group trip in Minnesota? Whether you are a group member or leader, Voyageurs National Park provides a beautiful, and exciting location to host a retreat. Not only does the park offer a spectacular place to connect with native wildlife, it also provides countless activities to help develop team-building skills, navigation skills, and more.
From canoeing and kayaking through the pristine waterways, to fishing, hiking, and identifying the plentiful wildlife, there is no shortage of interesting, challenging, and fun things to do along the shores of Rainy Lake and the surrounding park.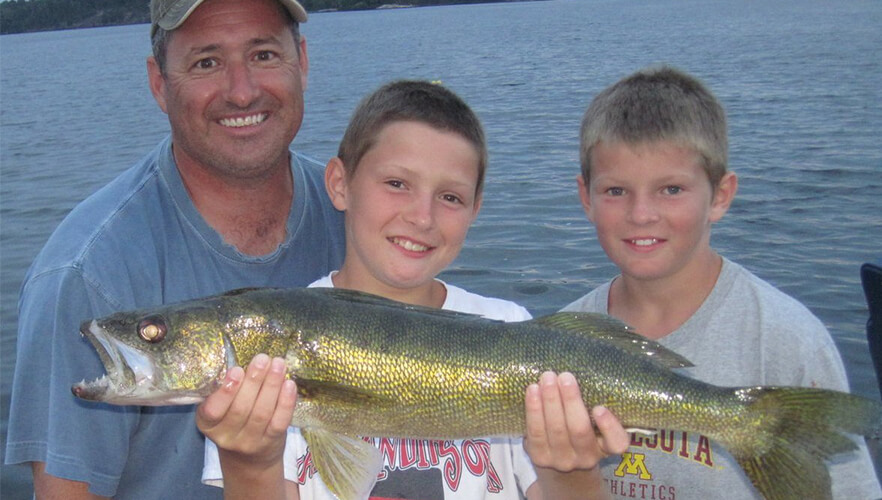 Renting a Rainy Lake Houseboat for Your Youth Group Field Trip
When you rent a Rainy Lake Houseboat for your Minnesota youth group field trip, you get to experience Rainy Lake and Voyageurs National Park in the most unique way. Our houseboats can accommodate 2-12 passengers depending on the one you choose.
Our houseboats put a fun twist on sleepaway camp since most of our houseboats have bunk beds. Gather on the decks of our houseboats for group meetings, then cannonball into Rainy Lake, or slip down the waterslide off the deck.
Rainy Lake Houseboats are easy for group leaders to steer, so take the day to discover secluded alcoves or spend time hiking around Voyageurs National Park.
Choose Voyageurs National Park for Your Minnesota Youth Group Trip
Whether you're looking to rent a houseboat, camp, book a fishing guide, kayak, canoe and more, the friendly local experts at Rainy Lake Houseboats can help you plan the perfect youth group field trip in Minnesota's Voyageurs National Park.