What Makes Voyageurs National Park Special
No matter where you're coming from, the atmosphere at Voyageurs National Park is sure to feel much different than the one you left behind. Voyageurs is known for its dense forests, hidden creeks, crystal clear lakes and diverse wildlife. This park is tucked away in the northernmost portion of Minnesota, unspoiled by destructive development for as long as it has existed. The pristine natural surroundings in this area have inspired countless explorers, and you could be the next to experience it for yourself with a Voyageurs National Park vacation.
When you're on a Voyageurs National Park houseboat, Mother Nature provides the entertainment. From birdwatching to hiking to fishing, the common denominator between every park experience is the stunning natural setting. What often surprises visitors at this national park is the sheer scale of its wilderness. Voyageurs is home to:
218,054 acres of land and water combined
Over 30 lakes
Over 900 islands
Over 400 wildflower species
Over 50 tree species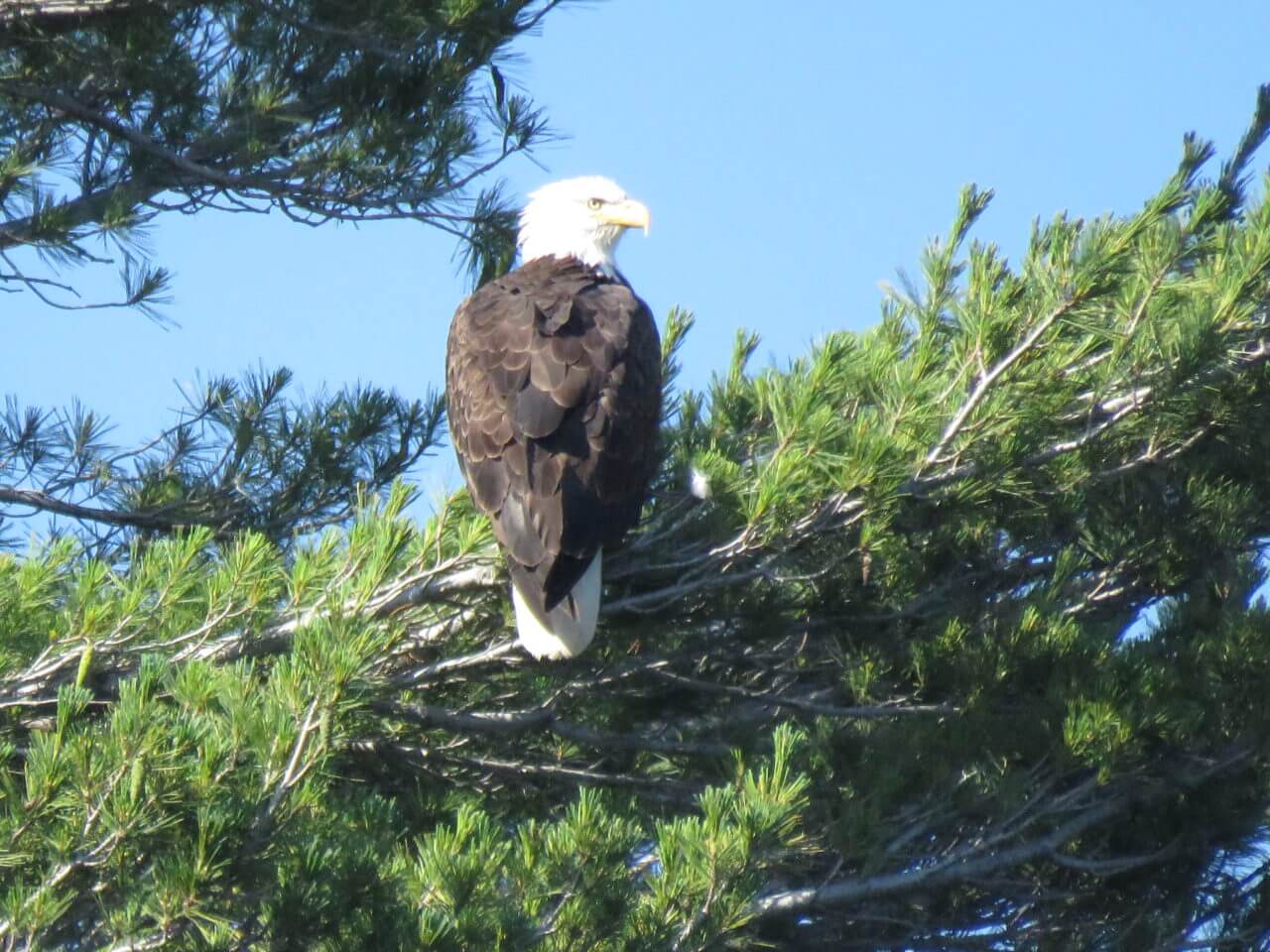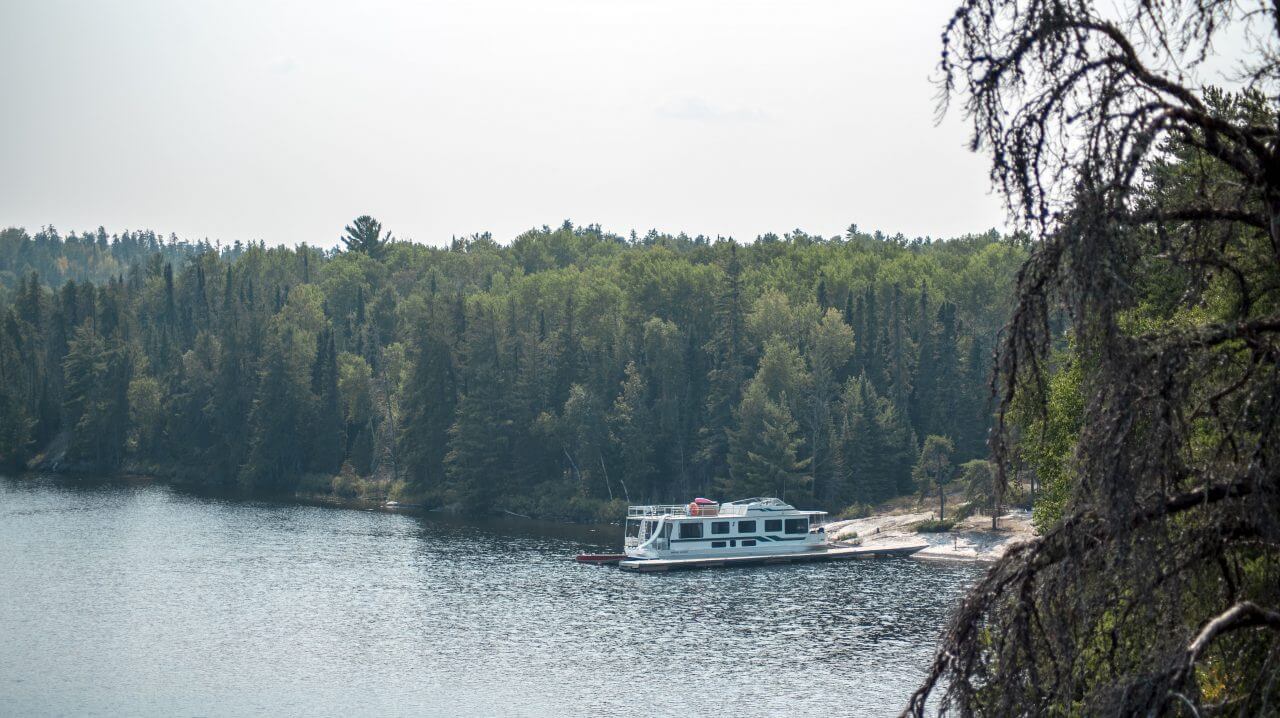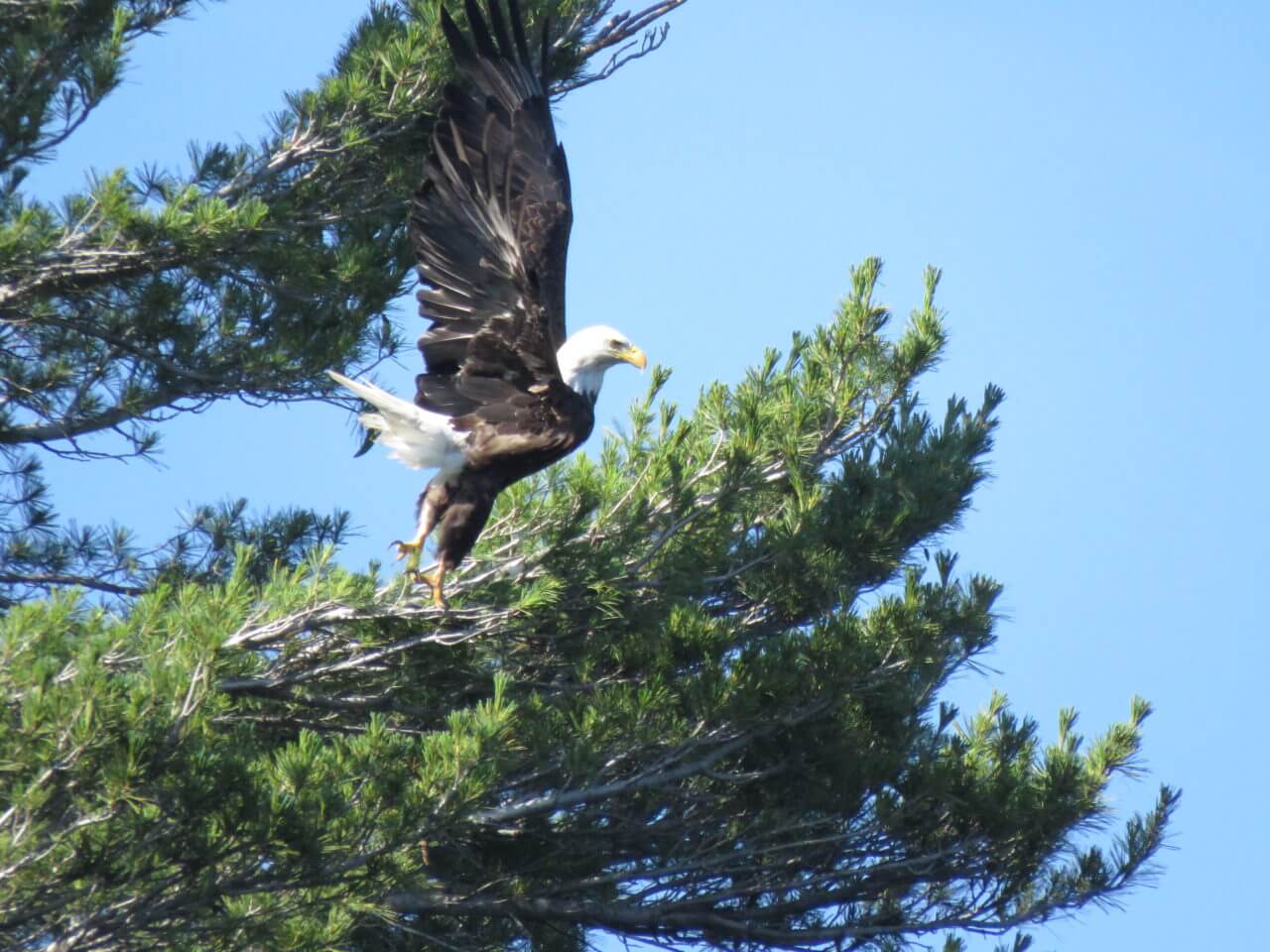 Seasonal Considerations
There is no bad time to visit Voyageurs National Park because each season brings distinct transformations to the waterways, trails and forest. No matter the weather conditions, Voyageurs offers seasonal activities to make your trip unforgettable:
Spring
When temperatures begin to rise, Voyageurs comes to life. Blooming vegetation and returning migratory birds can be found throughout the park during spring, so it's a great time of year to break out the hiking boots or binoculars for some sightseeing. The lakes in Voyageurs typically thaw at the end of April or the beginning of May when the fishing season kicks off.
Summer
While this is the busiest time of year at Voyageurs, the vast expanses of water and forest still offer seclusion. Weather-wise, summer brings idyllic temperatures and many sunny days. It's easy to lose track of time while casting a line from a boat or shoreline when the conditions are so comfortable. Book your Voyageurs National Park houseboat nice and early in the summer months, as rentals go quickly in the peak season. If you're the type of person who loves to stay active throughout a vacation, summer offers exhilarating kayaking, camping, canoeing, swimming and hiking opportunities. 
Fall
Fall brings a change of pace to Voyageurs National Park. As the days get shorter, the foliage begins to change as far as the eye can see. There are still plenty of opportunities to observe wildlife during this time of year, so set out on a hike while taking in the crisp fall air. 
During this time of year, the fishing picks up once more. Schools of fish head towards shallow waters to feed before ice forms on the surface of lakes in the park. Those who are lucky enough to be traveling by Voyageurs National Park houseboat rental will be able to spot more wildlife on shore as the foliage thins. By late November, Voyageurs National Park is well on its way to becoming a winter wonderland.
Winter
While northern Minnesota certainly lives up to its reputation for cold winters, the still winter air in the park has a unique appeal of its own. Visitors cure their cabin fever by participating in winter activities on Voyageurs' trails and lakes. Suit up with a pair of snowshoes or cross-country skis to explore the winding paths near woods and water. Want to move a little faster? Take your snowmobile out for a ride on the park's designated trails. Ice fishing is another popular option for park visitors and can be enjoyed from the comfort of an icehouse.
Get the Most Out of Voyageurs National Park
There are four large lakes and 26 smaller lakes within the park—it would take years to explore it all. With over a third of Voyageurs National Park covered in water, getting around by boat is one of the best ways to enjoy the area. Renting a houseboat ensures you have everything you need to experience the park in one place. Cast your own fishing line at Voyageurs National Park from a houseboat, or get in touch with our helpful fishing guides to plan a fishing outing with experts who know the area well.
While you're on your Voyageurs National Park houseboat, keep your eyes and ears open for signs of the wildlife that surrounds you. At night, you may hear the distinctive cry of loons from every direction, serving as the perfect lullaby after a day of exploration. When daylight arrives, make sure to have a pair of binoculars handy to catch a glimpse of the 100+ species of birds that call Voyageurs National Park home in the warmer months of the year.
Looking to get your land legs back after a day on the water? Check out the many trails that weave in and around Voyageurs National Park. There are a variety of hiking options that range from simple strolls to strenuous treks. As you walk through the park, let the area's natural beauty revitalize your spirit, and leave all of your worries behind.
Recommended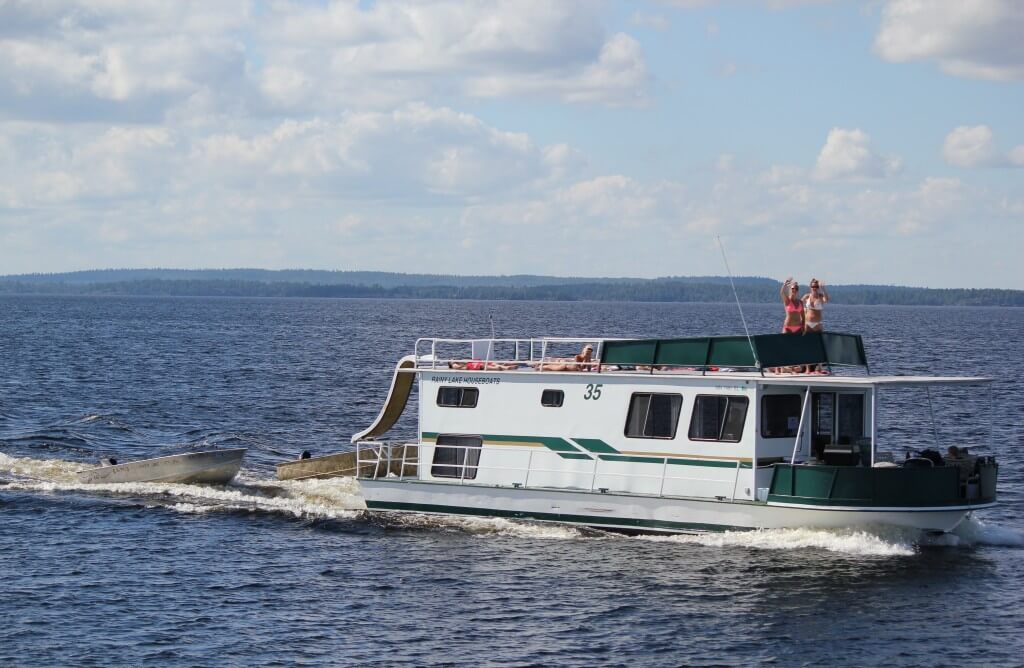 Kempton Cruiser – A/C Series
Size: 50'
Capacity: 8-12 Sleeper Loft
Pricing & Availability
Rainy Lake Houseboats offers a rewarding experience for any event including bachelor parties, friends and family getaways and more. We are also proud to be an LGBTQ safe destination accepting everyone for a great experience. Contact us to get more details about Voyageurs National Park houseboat rental!