What Makes Wildlife & Bird Watching Special Near Rainy Lake
In the pristine wilderness of Voyageurs National Park, wildlife spotting opportunities are easy to come by. Moose, black bears, foxes, and the occasional timber wolf can be seen roaming the shores of Rainy Lake, while those bird watching in Voyageurs National Park commonly enjoy the sight of loons, herons, and of course — the famous bald eagle.
Wildlife Statistics
40-50 moose live in Voyageurs
6-9 wolf packs roam Voyageurs (30-50 individuals)
Over 100 species of birds can be spotted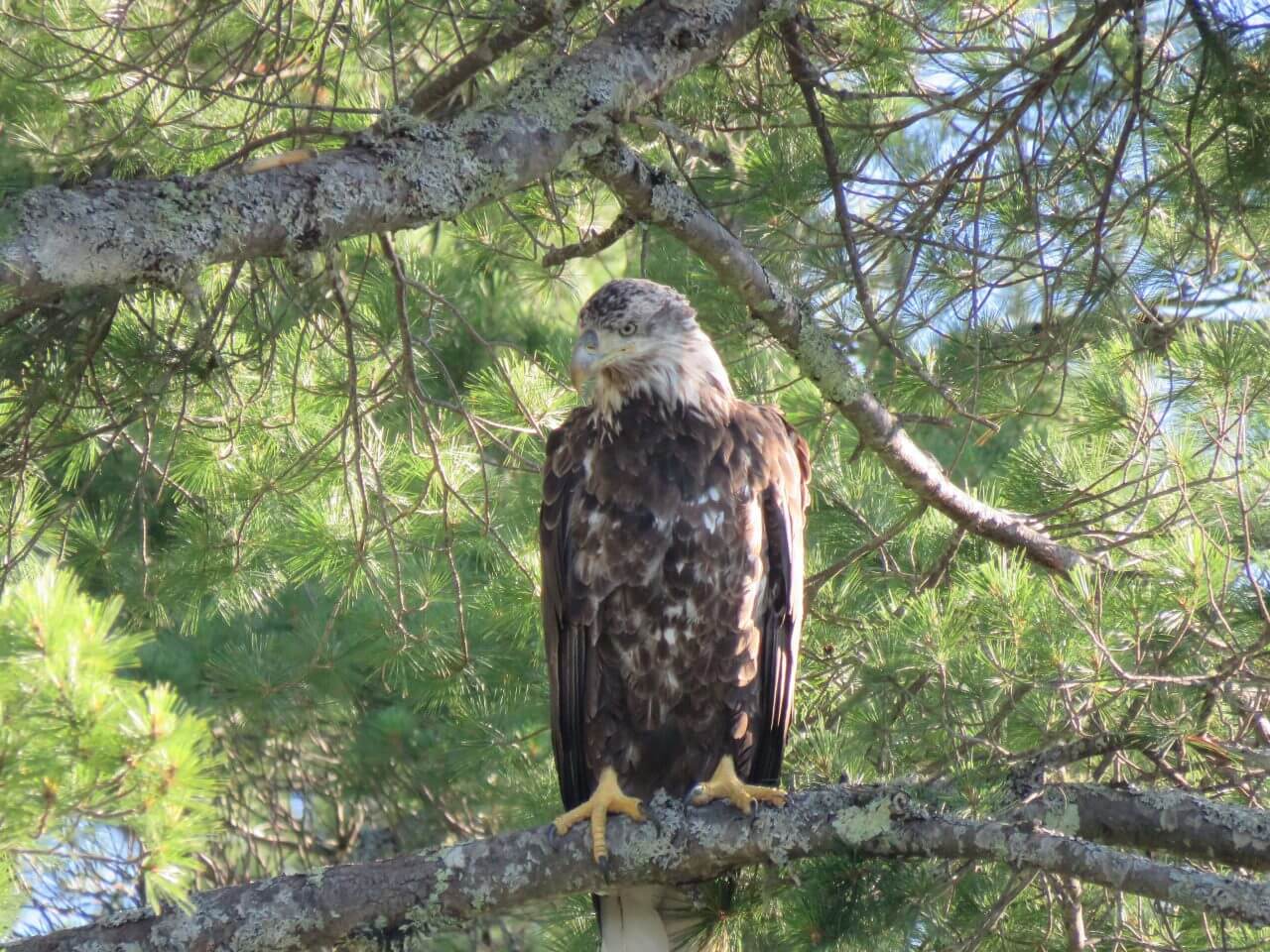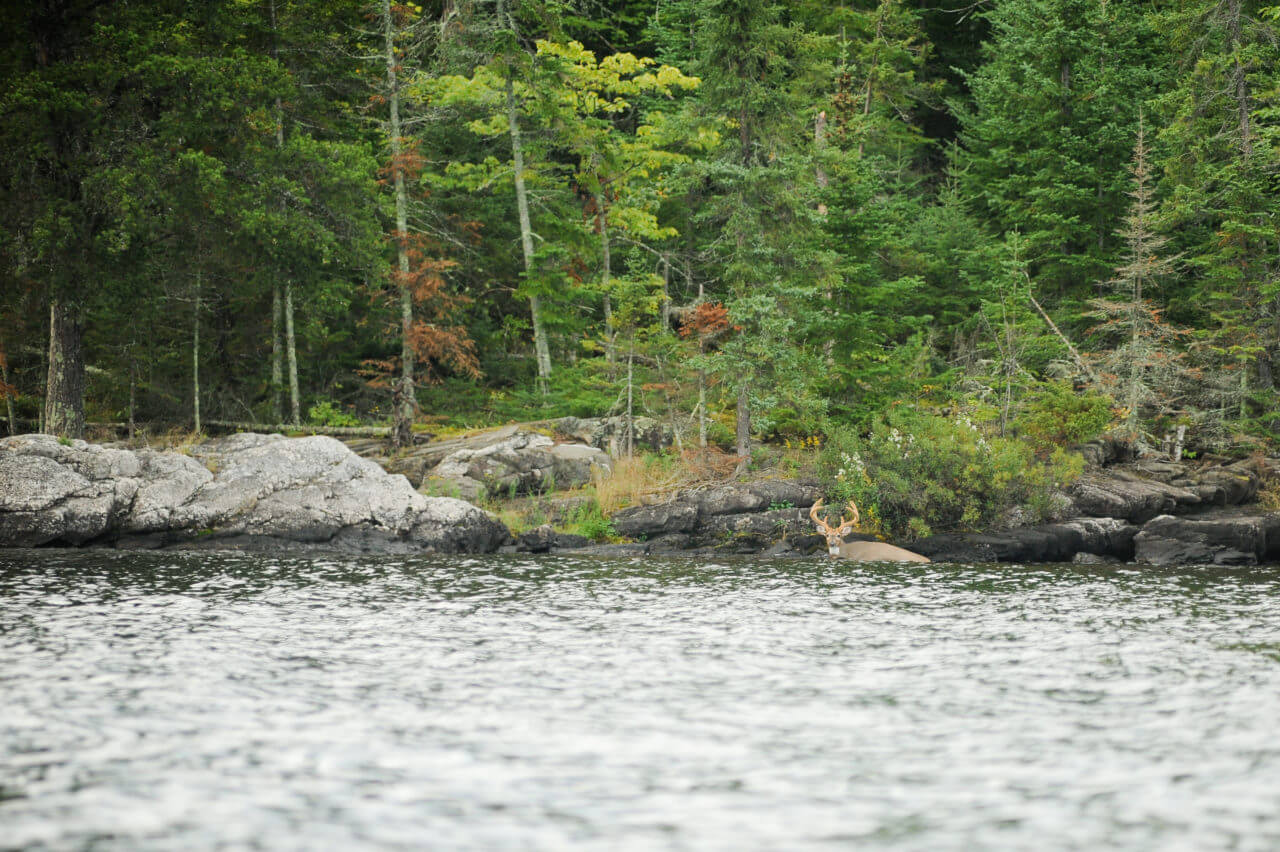 Seasonal Considerations
Spring
Spring starts the annual bird migration back up north. First to arrive are Rainy Lake's bald eagles. They arrive before the ice is out.
As soon as the ice is out in the bays, the loons return and begin courtship right away.
In mid to late June the loons build their nests with the hatchlings being born two weeks or so after eggs are laid in the nests.
Springtime visitors can enjoy the warbling of hundreds of songbirds, too.
Summer
Plan a visit to Rainy Lake in July to watch the down-feathered loon hatchlings ride on the backs of their parents. Playful otters can also be spotted throughout the summer and are known to rummage through minnow buckets left attached to personal watercraft.
Deer are some of the most frequently spotted Voyageurs National Park wildlife species, and they can be seen foraging quietly along the shores of the lake. By the end of July, the deer have had their babies, who grow out of their spots by the end of summer.
Fall
The changing colors of the birch and aspen indicate the beginning of migration season.
Watch flocks of waterfowl buzz in the wild rice beds of Cranberry Bay, Aldor Bay, and Lost Bay.
Get the Most Out of Wildlife Spotting
As with any wild place, Voyageurs National Park wildlife should be enjoyed at a distance. For a quiet experience, we recommend guests use kayaks or canoes to venture out from the houseboats to get a better look without the sounds of the motor.
Keep an eye on the shoreline of Rainy Lake — you might be able to catch a glimpse of a nesting loon. If you look up, you might see the nest of a bald eagle or osprey.
Guests commonly ask about moose sightings, and though there are a few dozen of them in the park, they are rather elusive and not often seen. However, for the best chance of a moose sighting (or any other large mammal), we recommend paddling out in the early morning or dusk when moose feed in shallow marshes.
Recommended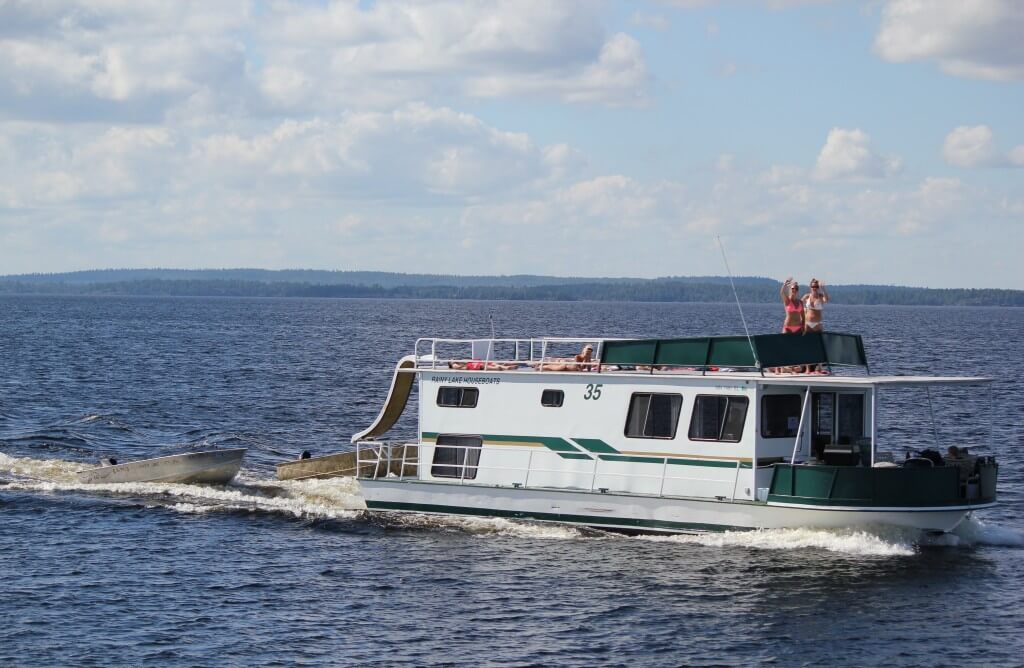 Kempton Cruiser – A/C Series
Size: 50'
Capacity: 8-12 Sleeper Loft
Pricing & Availability