What Makes Voyageurs National Park Special
If you plan to paddle Voyageurs National Park, you're in for an unforgettable experience. Nearly half of this park's 220,000 acres are made up of water. While a houseboat provides exceptional comfort in a place so remote, some visitors want to spend some time away from modern conveniences. Canoes and kayaks provide a unique glimpse into Voyageurs' living and breathing ecosystems.
Whether you're hoping to get a closer view of wildlife, explore narrow passages between islands, or want to test your rowing endurance as a physical challenge, Voyageurs provides a uniquely picturesque north woods setting for your canoeing and kayaking goals. In this pristine area of natural beauty, you can explore:
1,000+ forested islands
Four major lakes
600+ miles of shoreline
Historic waterways
No matter where you're kayaking or canoeing at Voyageurs National Park, there is always something new to see. Native Americans and early French fur traders used these lakes and passages to support their livelihoods, and these historic water highways continue to inspire adventure and exploration.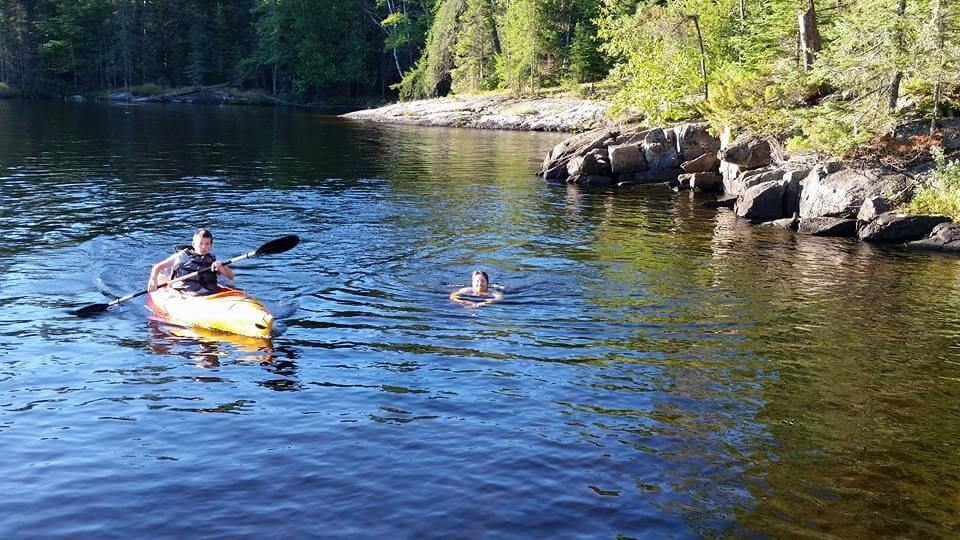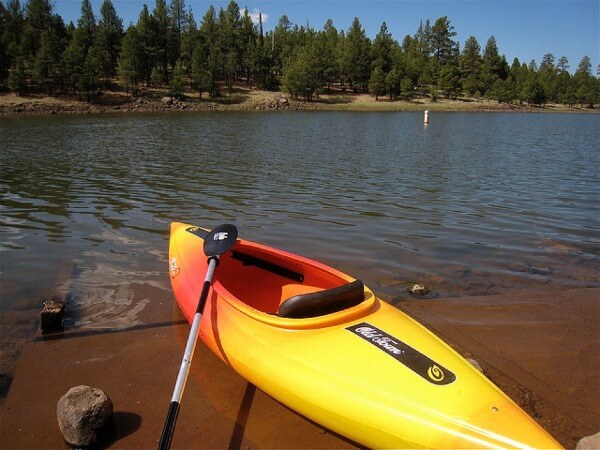 Seasonal Considerations
As with any outdoor activity, the time of year you choose to visit the north woods will have a significant impact on your experience. When most people think about canoeing or kayaking, the setting in their minds is likely to be warm with plentiful sunshine. What's important to remember is that Voyageurs National Park is on the northern border of Minnesota, and needless to say, it tends to get cold in this region. It never hurts to bring a jacket along, even on the sunniest of days!
When the water is frozen, it makes canoeing and kayaking Rainy Lake a bit … impossible. After the frigid chill of a northern winter, the waters begin to thaw typically in late April or early May.
As soon as the ice is off the lake, canoeing and kayaking are open to the public. Spring, summer and fall are all great times to paddle around and admire the surroundings at Voyageurs National Park. Fall, in particular, brings striking colors to the area's foliage.
Get the Most Out of Voyageurs National Park
Make your canoeing or kayaking experience even more rewarding by having a plan in mind before your next visit. You can either bring your own boat or rent one from us. Whatever you choose, there is usually plenty of room for a smaller boat on your houseboat. Be sure to check out the layouts of all our vessels, and plan a place to store your canoe or kayak before you step aboard.
When you find a great place for canoeing or kayaking, it's important to take precautions so you don't get lost or injured on the water. Always carry a map or GPS on your canoe or kayak, especially if you plan to venture out of eyesight of your houseboat. Tell the other passengers exactly where you plan to paddle, and how much time you expect to spend exploring. Don't forget to wear a life jacket — even if you're an expert paddler, it's better to be safe than sorry.
You can use your canoe or kayak to explore narrow waterways that are not navigable by larger boats. As you get closer to shorelines (while keeping an eye out for shallow rocks), your canoe or kayak provides a front row seat for observing wildlife. Take a few moments to simply listen to the sounds of the wilderness, and try to spot the wildlife you won't see back home.
Recommended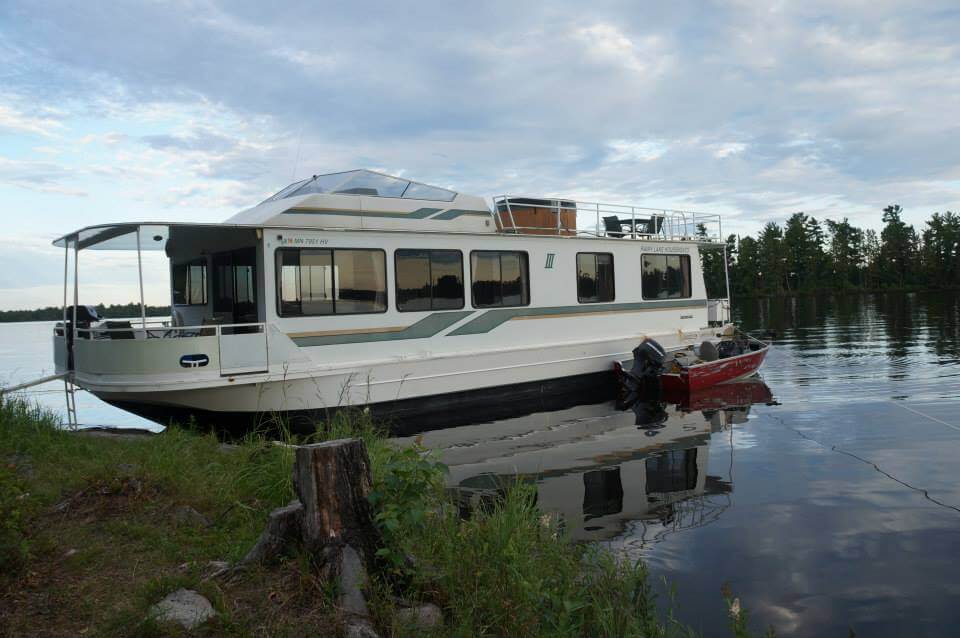 Lady of the Lake Series
Size: 54' x 16'
Capacity: 6-12 People
Pricing & Availability