Lady of the Lake
The Lady of the Lake houseboat was named after our father's large Chesapeake Bay retriever. Lady always acted like she owned the lake, howling in the duck marsh wishing the mallards in or standing on the tiny bow of the boat – traveling at high speeds – looking straight ahead towards her lake.
The Lady of the Lake houseboat rental has four separate staterooms and can house anywhere from 6 to 12 people. Lower staterooms can have either two single beds or two queen double beds. The Lady's also have rear and front living rooms with a sofa sleeper in each, central air conditioning, TV/DVD player, and two helms: one in the front living room and the other on top of the upper deck. A freezer is located on the stern of the Lady.
2023 Houseboat Vacancies
May 12 – May 31
June 5 – June 8
June 13 – June 16
June 30 – July 8
August 26 – September 7
September 17 – September 30
For the quickest reservation please call 800-554-9188 between 7:00 AM and 7:00 PM or click book now above for online reservations! 

3 Day Minimum
Minimum 4 Person Party.
(2) $1,000 deposits
One $1,000 deposit due at time of reservation.
Second $1,000 deposit due 30 days prior to boarding date.
*$1,000 deposits is refundable 120 days prior to boarding date.

Size: 54' x 16'
Sleeps: 6-12 People

Lady of the Lake Pricing
Learn More about Amenities
Houseboat Layout

Main Deck
View Larger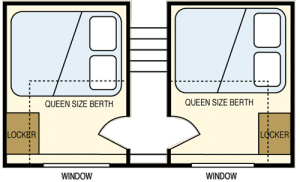 Lower Statesroom
View Larger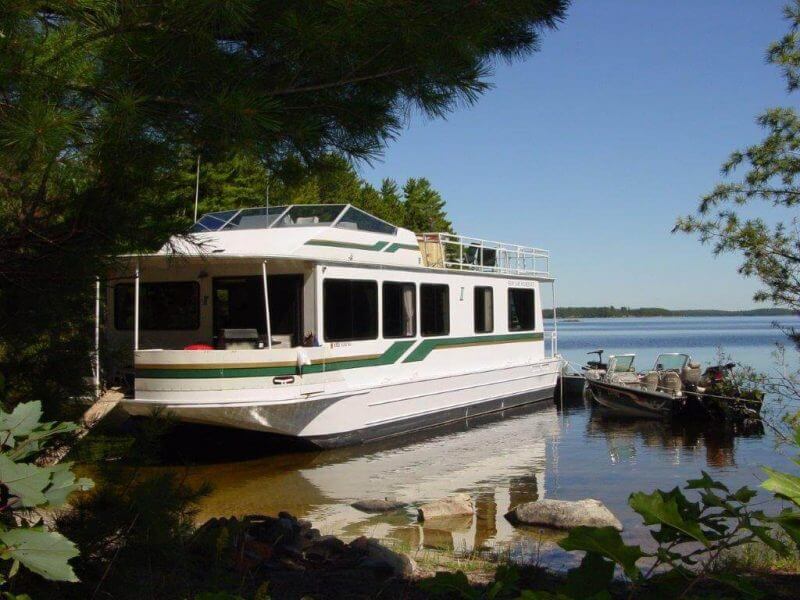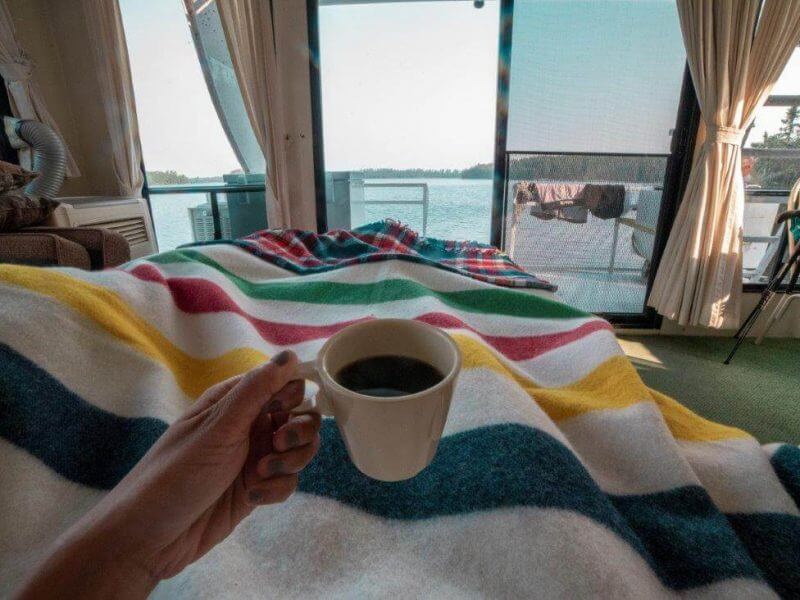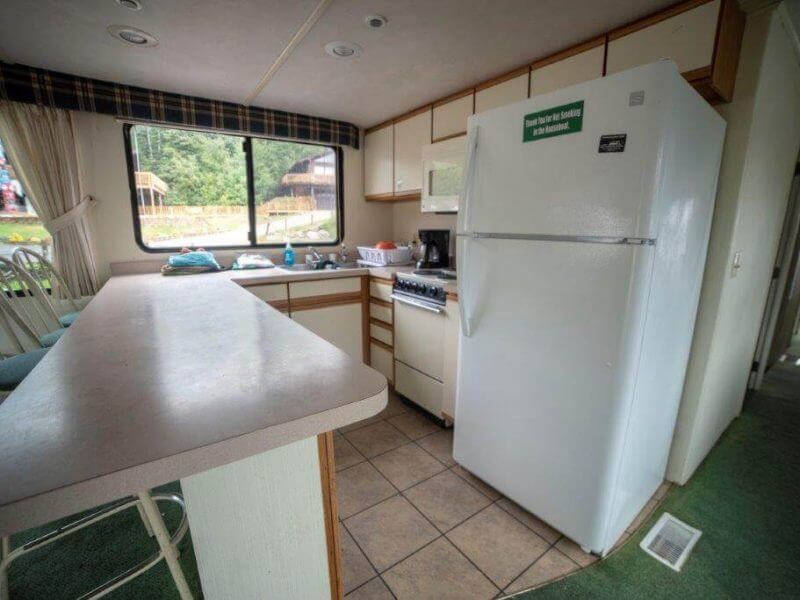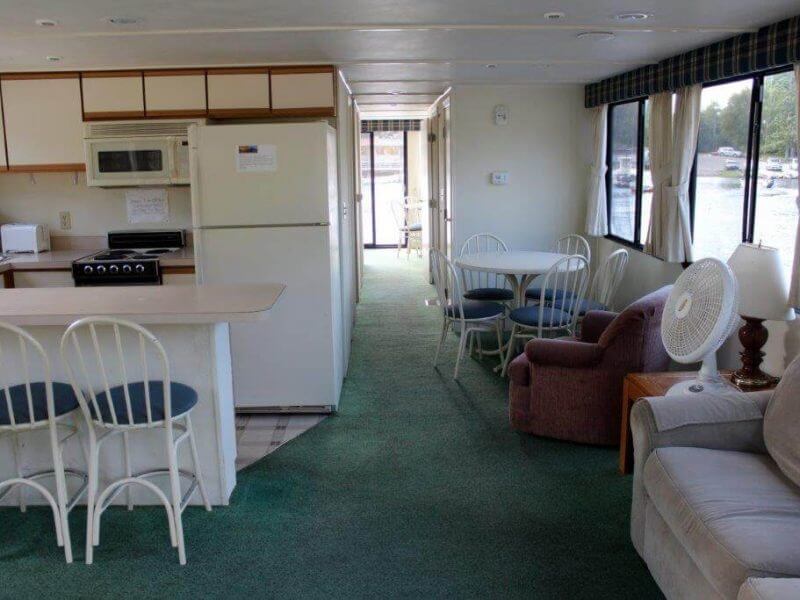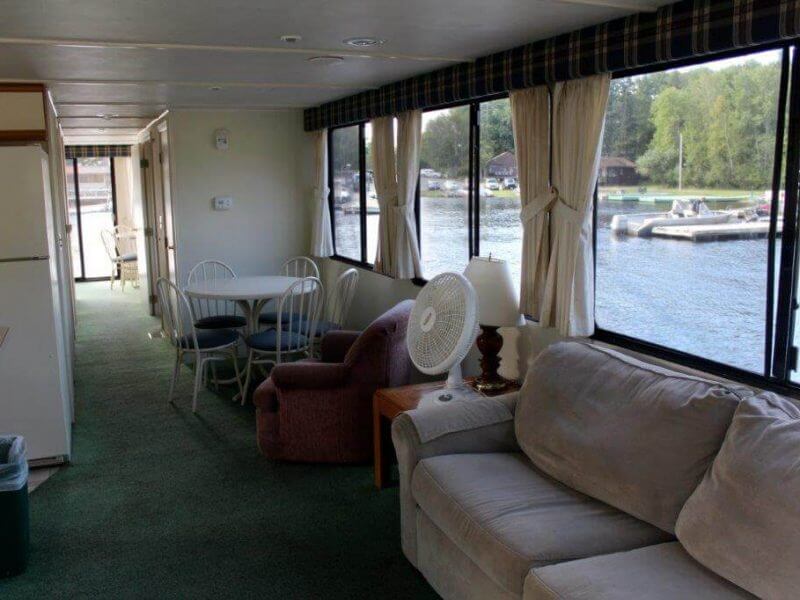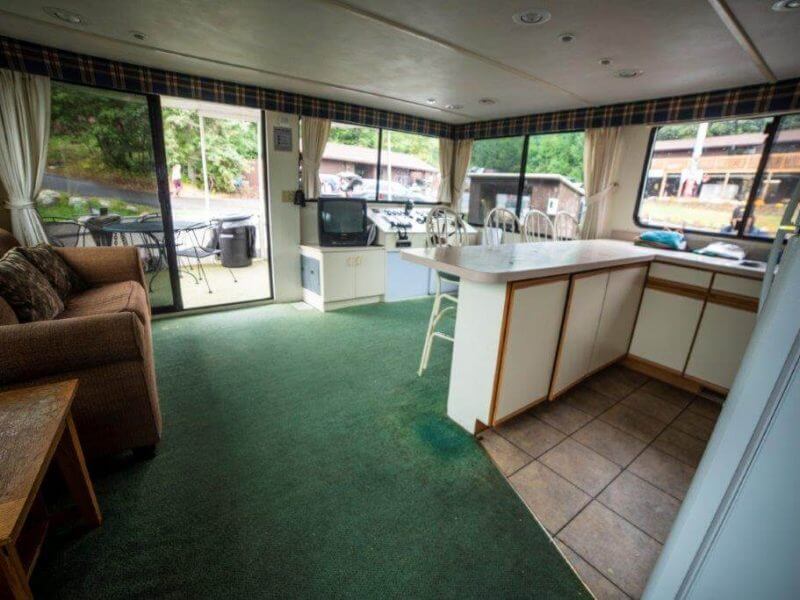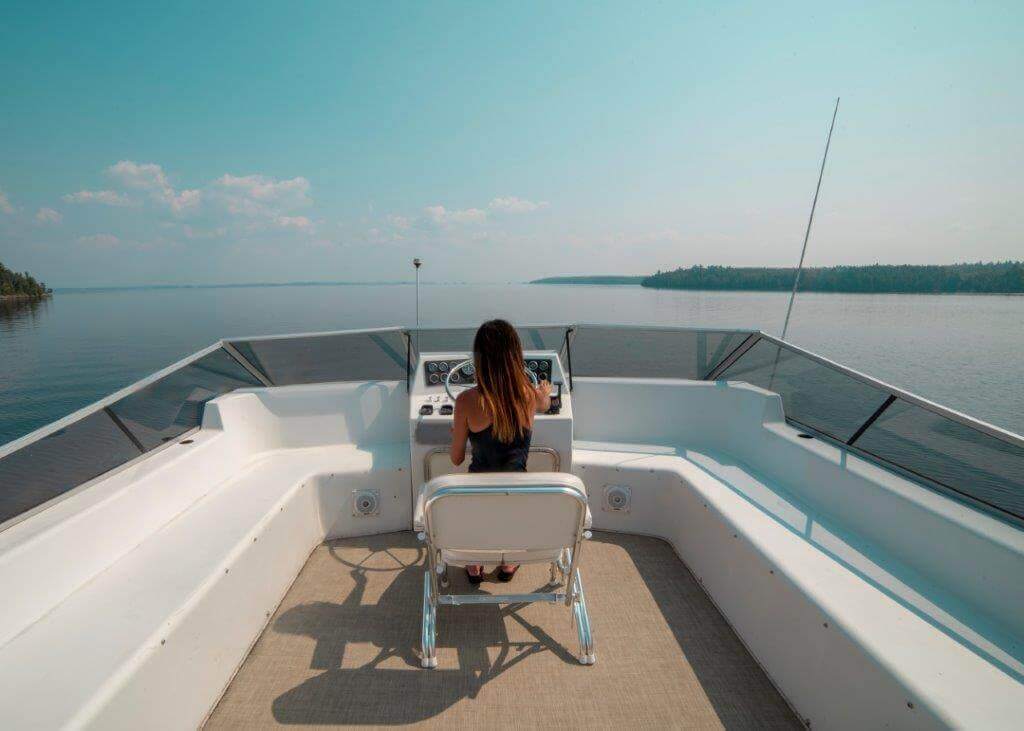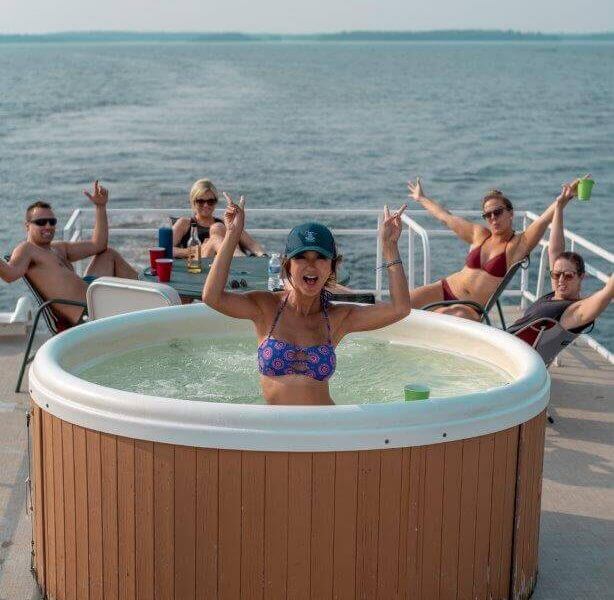 View other Boats: