Rent the Kempton Cruiser with A/C
This houseboat is named after Rainy Lake's Kempton Channel – one of the most scenic passages in Voyageurs National Park. The Kempton Cruiser houseboat rental features air conditioning, a loft-style sleeping arrangement with four separate sleeping areas. This vessel has six standard double beds and two single beds, making it a wonderful houseboat to fit eight to twelve people.
With plenty of sleeping space, the Kempton Cruiser is perfect for hosting Scout groups, Christian youth groups, and family reunions and bachelor/bachelorette groups. Reserve it now!
2020 Houseboat Vacancies
• May 13 – July 19
• July 27 – July 31
• July 31 – August 3
• August 3 – October 3
For the quickest reservation please call 800-554-9188 between 7:00 AM and 7:00 PM or click book now above for online reservations!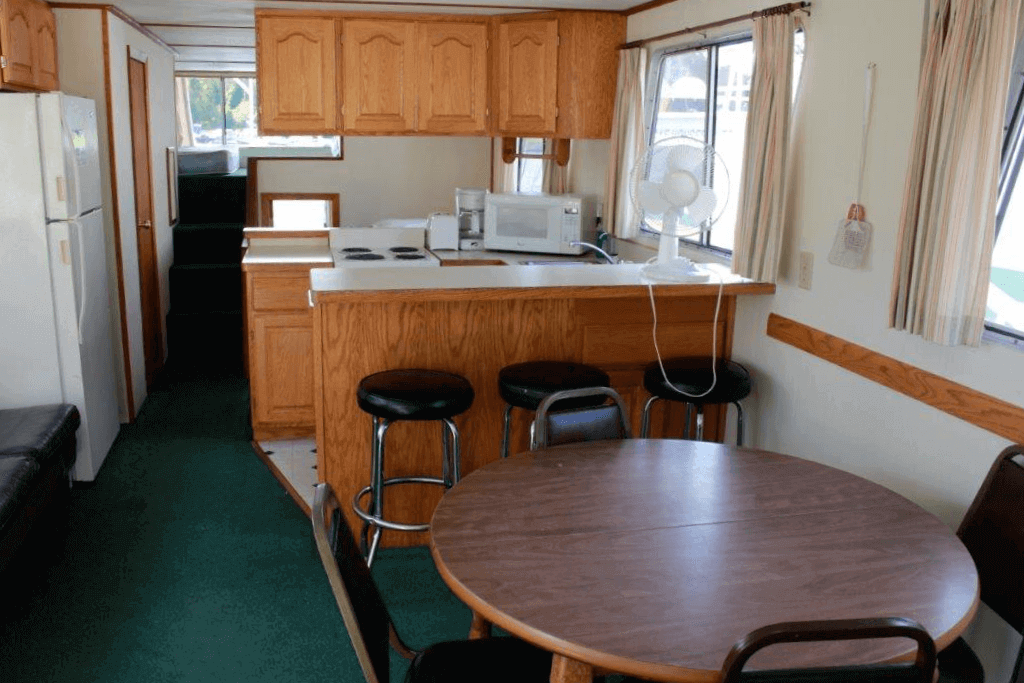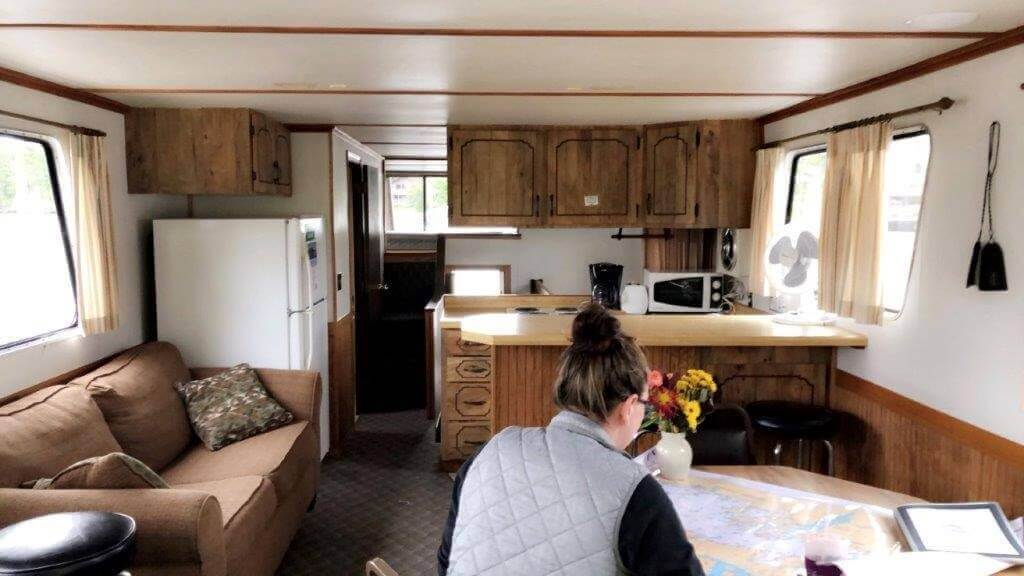 $3,395 per week | $680 per day
3 day minimum - (2) $600 deposits
Size: 50'
Sleeps: 8-12 Sleeper Loft
Request More Information

Kempton Cruiser Pricing
September 5 - September 27
Questions About This Boat?
800-554-9188
Houseboat Layout

Main Floorplan
View Larger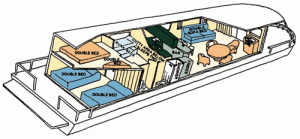 Aft Layout
View Larger
View other Boats: