The Chairman II
The Chairman II is houseboating at its finest. This vessel caters anywhere between six to ten people and is equipped with countless amenities including, 5 separate staterooms, air conditioning, and satellite TV. In addition, houseboat guests will enjoy all of their meals from a chef, and there will be a U.S. Coast Guard licensed guide for every two fishermen on board.
The Chairman II houseboat rental also features an upper deck that is perfect for enjoying beautiful evenings on Rainy Lake, making it an ideal venue for corporate outings and meetings.
The Chairman II – Dougherty's Rainy Lake Houseboats
2020 Houseboat Vacancies
• September 1 – September 17
For the quickest reservation please call 800-554-9188 between 7:00 AM and 7:00 PM or click book now above for online reservations!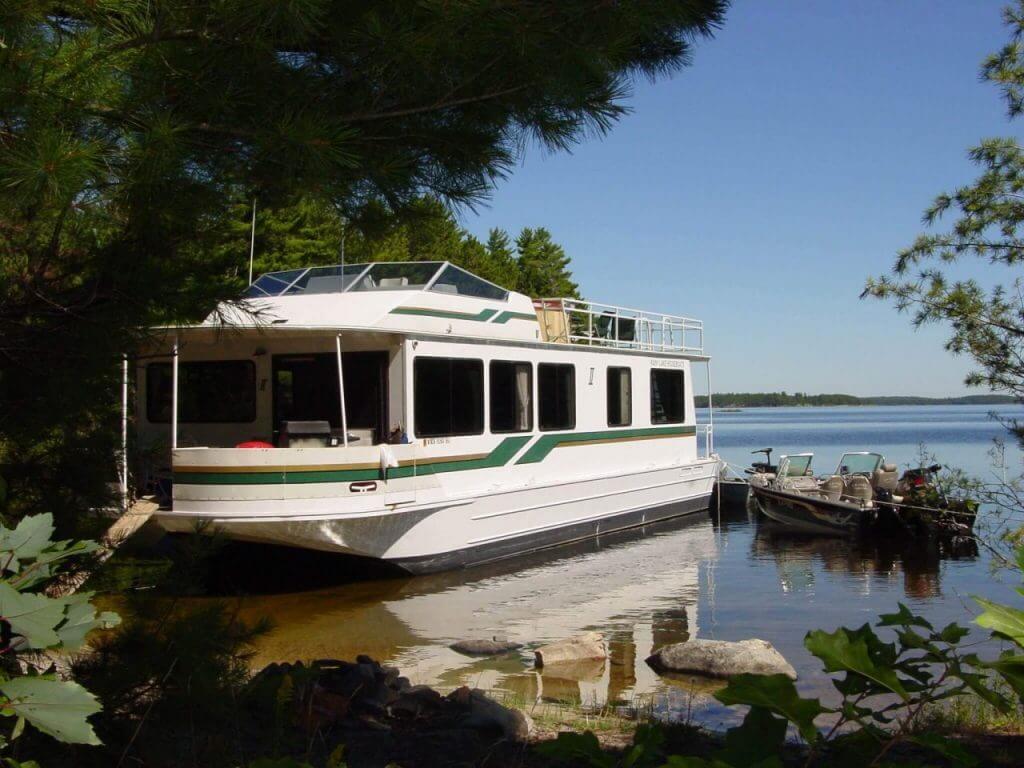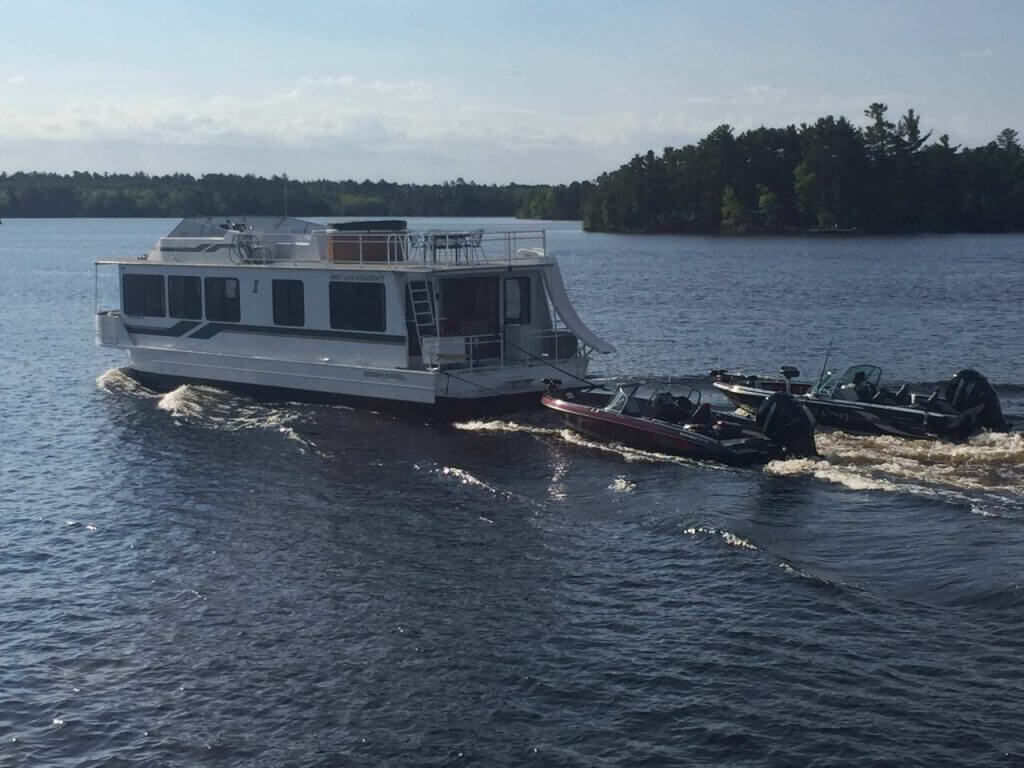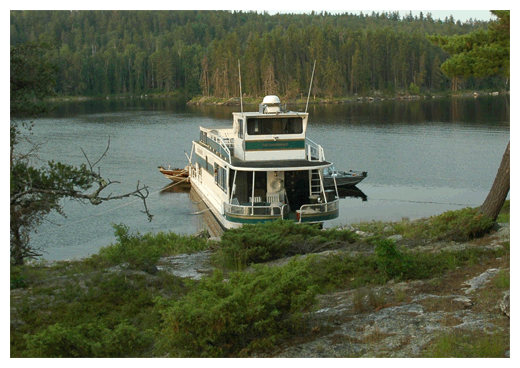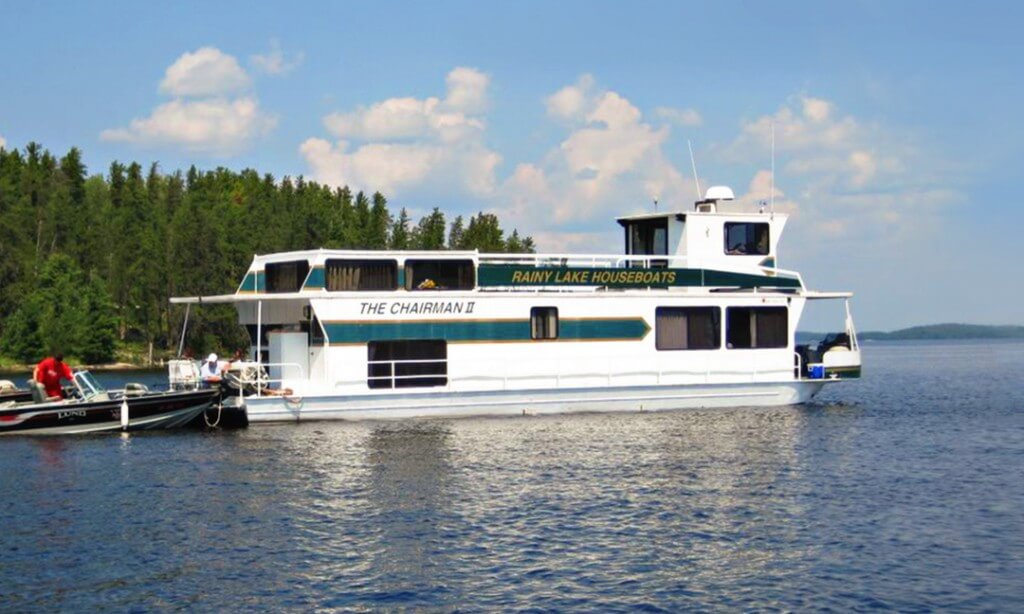 $525 per person/per day (May 16 - October 1)
3 day minimum - $2,000 non-refundable deposit due at booking
Size: 62' x 16'
Sleeps: 6-10 people (6 person minimum)
Reserve Your Houseboat

Additional Amenities

Included:
• 5 staterooms: 2 beds each
• 2 bathrooms with showers
• Common/dining area
• Front & rooftop decks
• Satellite TV & DVD player
• Central heat & air conditioning
• Stereo system
• Ship-to-shore marine radios

Also Included:
• Captain
• Fishing guides
• Chef
• Linens
• Meals
• Separate pilot house for captain
• Private crew quarters

Not Included:
• Fuel
• Fishing licenses
• Bait
• Refreshments
Questions About This Boat?
800-554-9188
Houseboat Layout

Main Deck Layout
View Larger

Upper Deck Layout
View Larger