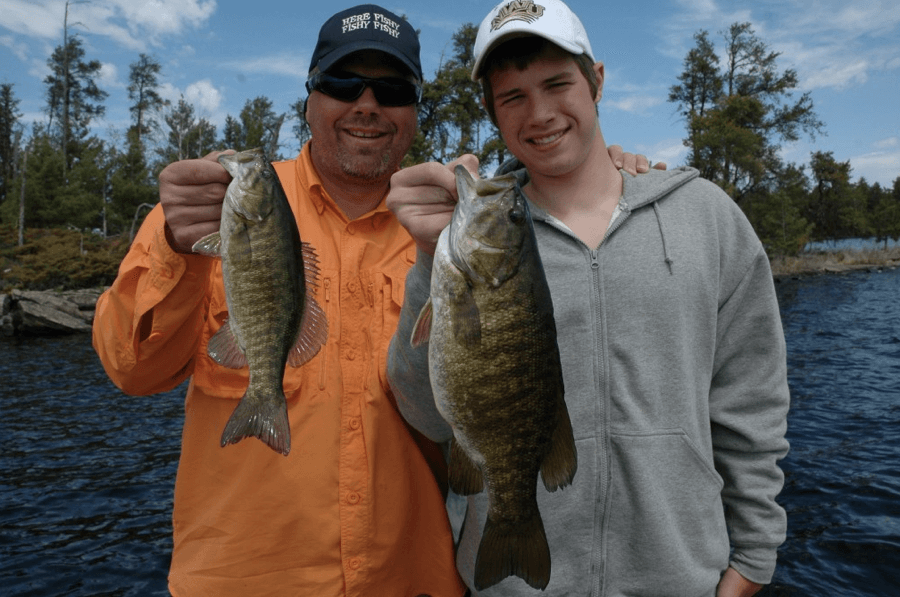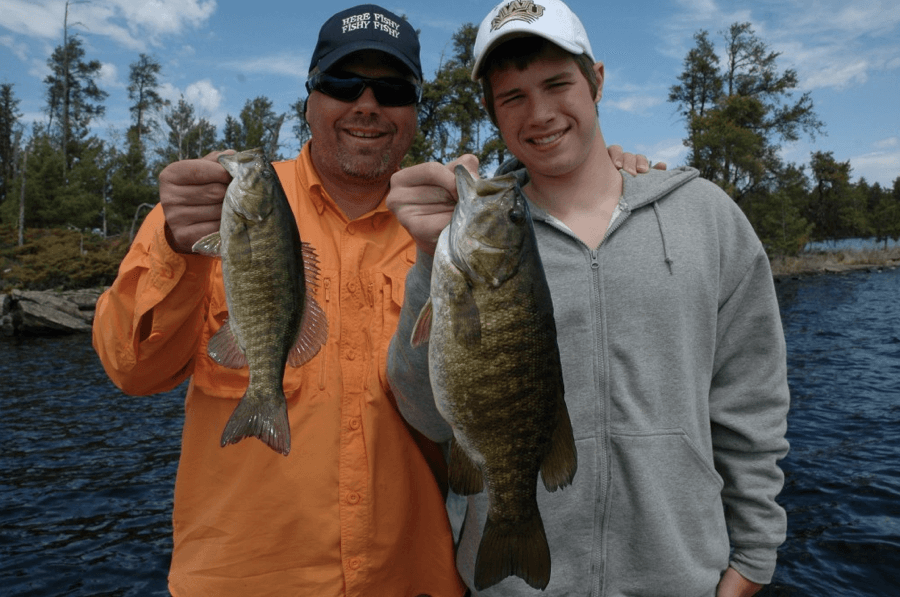 The fishing opener will be here before we know it, and that means anglers from across the state will soon head to Rainy Lake for a world-class fishing experience. If you plan on visiting Rainy Lake to fish during 2017, it's time to start making a game plan. To get the most out of your fishing trip, it's best to learn from those who know the lake like the back of their hand. Our team at Rainy Lake Houseboats is here to share our wealth of knowledge about the lake to help you reach your limit every day of your vacation. Of course, no two species of fish behave exactly the same in Rainy Lake, so here are some Rainy Lake fishing tips that should help you locate your desired catch.
Walleye
By far the most famous species of fish at Rainy Lake is the walleye. These finned beauties have enticed anglers for as long as they've been chomping up bait. From the end of spring to early summer, walleye are plentiful in the shallower areas of Rainy Lake where the water is warmer. Find a shallow depth near reeds and cast out a leech or minnow to attract these fish. During the middle and late summer, walleye move towards the deeper parts of the lake. If you prefer something a little more involved than bobber fishing, try trolling with night crawlers or spinner rigs. Walleye tend to bite most frequently in early morning or late at night, so plan accordingly!
Smallmouth Bass
Rainy Lake is renowned for its smallmouth bass fishing, as it provides some of the most exciting action in the state. The best time of year to fish for smallmouth bass at Rainy Lake is during the springtime. Just like walleye, this species tends to congregate in shallow areas during this time of the year. The next best time to fish for smallmouth bass is during the fall. You will find schools of fish near reefs, islands and in deep water when the weather begins to cool down. Both artificial and live bait can be used to catch this species. If you're going with artificial, consider jigs, soft plastics and topwater lures to attract smallmouth bass. Night crawlers, leeches and minnows are great live bait options.
Northern Pike
If you've ever reeled in a northern, you know how thrilling the fight can be. The Minnesota DNR has reported that the largest pike recorded in Rainy Lake was 48 inches long, so there are definitely trophy-sized northern pike in this body of water. Our houseboat guests have no problem locating these monster-sized fish throughout the entire lake with a little help from their guides. As far as bait goes, artificial lures tend to work well for northerns because they put up a good fight. Bring along swimbaits, jerkbaits or crankbaits to catch the eye of a massive northern.
Crappie
At Rainy Lake, you can find plenty of crappies all the way up to the 14-inch range.  Crappies are unique for Rainy Lake in that there is only one time of year that they tend to bite frequently, and that is during the spring when they spawn. Head deep into bays, coves and creeks to find crappie — they tend to spend their time under the shoreline trees and bushes while spawning. After the initial hot period of spring, crappies form schools, so you'll have to locate a school if you're going to have any luck. Keep a watchful eye on your depth checker during summer, because you can often locate schools near drop offs or mid lake humps. Live minnows and small spinners are effective for catching crappie.
If you've never visited Rainy Lake for a fishing trip, give it a shot in 2017. You're sure to be impressed with the quality of fishing no matter which species you're hoping to catch. You won't find easier access to the water than on a houseboat, so make your reservations today before they fill up. We will provide your group with a fishing guide who knows where the fish are biting any time of the year. If you're looking for expert advice, look no further than Rainy Lake Houseboats.