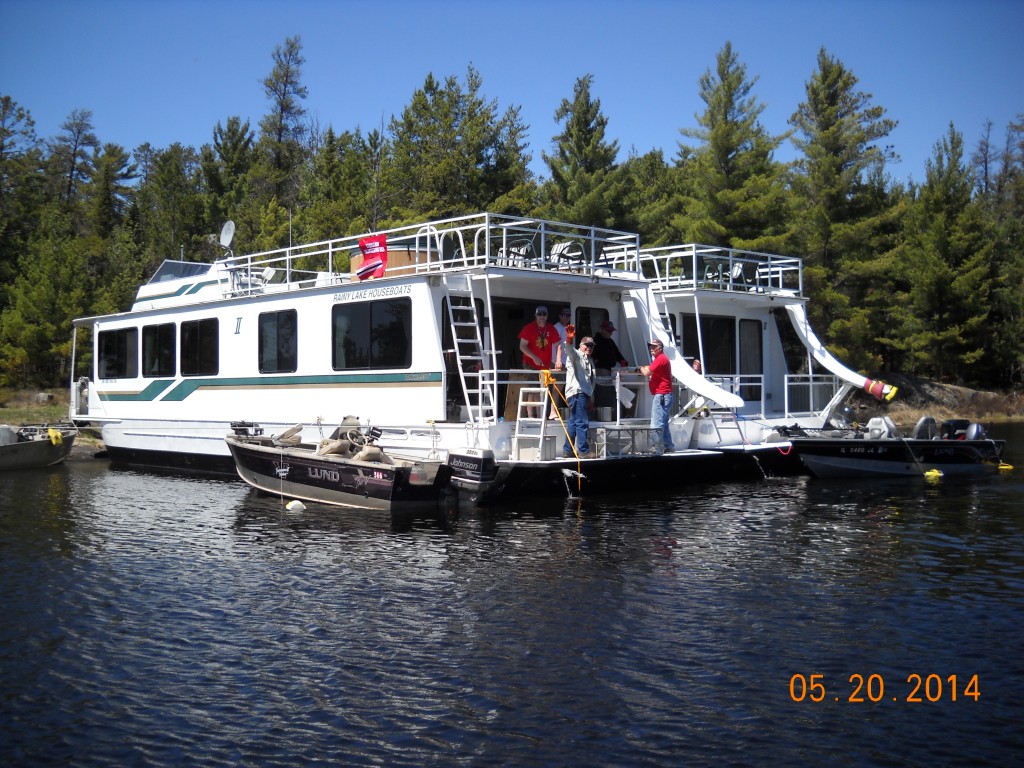 Ice out made for change of locations this year for some of our long term guests, the results were great! On Sunday I was helping one of our houseboats get to Seine Bay skirting the ice along the way. ( Pictures on last blog post). Monday I was fishing with the Welsch party, (true Blackhawk fans)! 30 plus years at Rainy Lake Houseboats. They decided to fish close to the first bay to lose it's ice. Exploring new areas can be fun and exciting they had one of there best trips ever.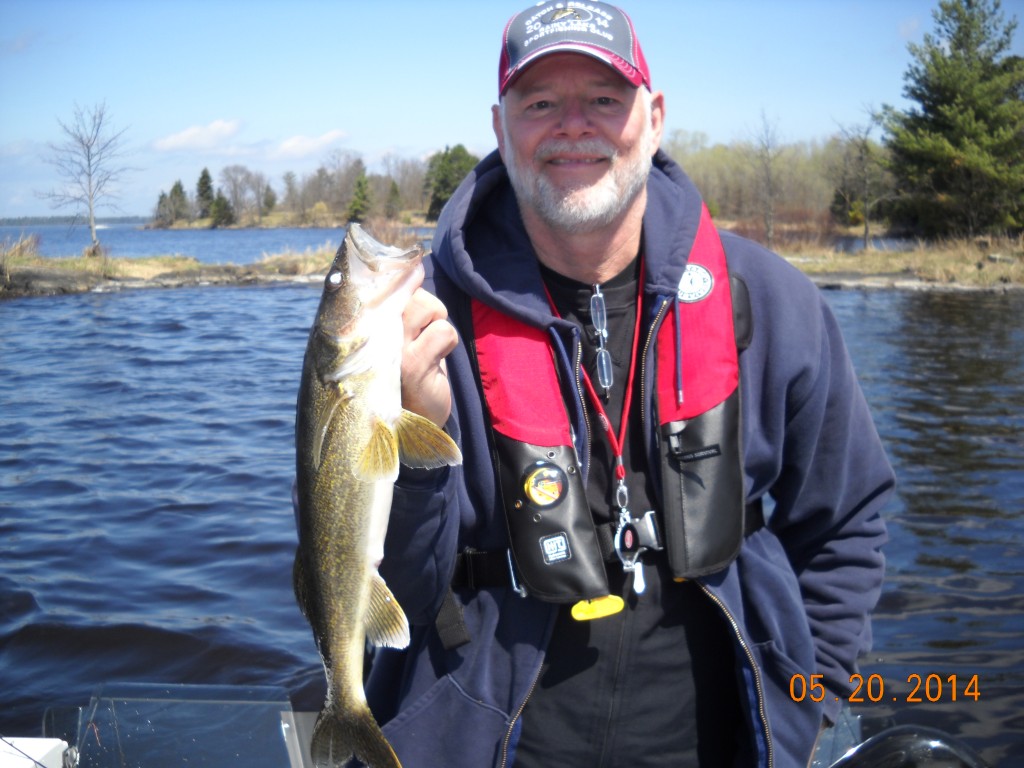 Pete with one of the many walleyes caught in five feet of water. Water temps had increased into the 50 degree range with lots of ice on the main lake. We fished small points and rock piles where the wind was blowing in. we used 1/8 and 1/16 oz. jigs tipped with chub minnows. The largest walleye was 6 lbs. 11 oz.
Smallmouth bass got active as soon as the water hit 54 degrees. Mepps spinners were the ticket on rock piles and points.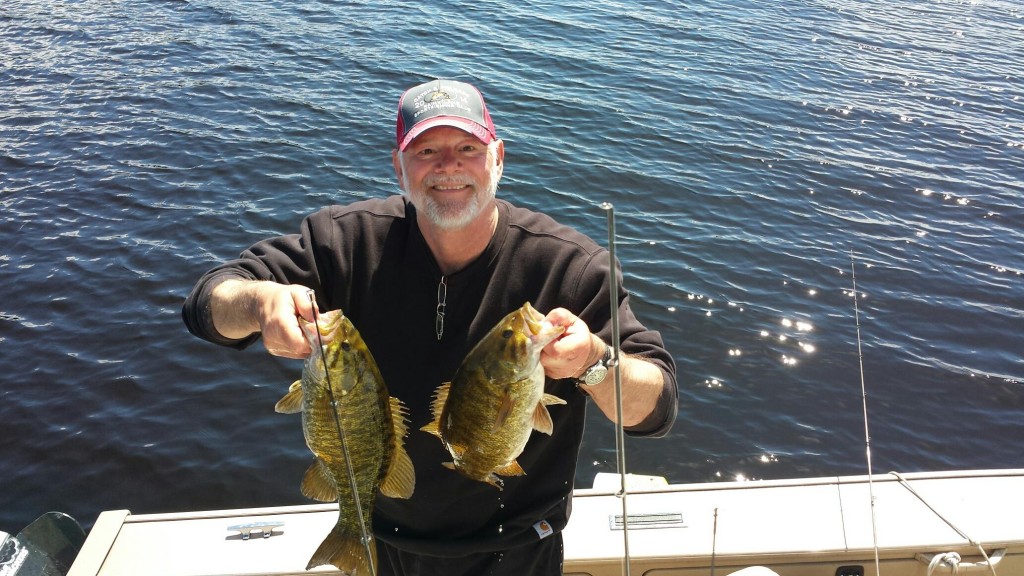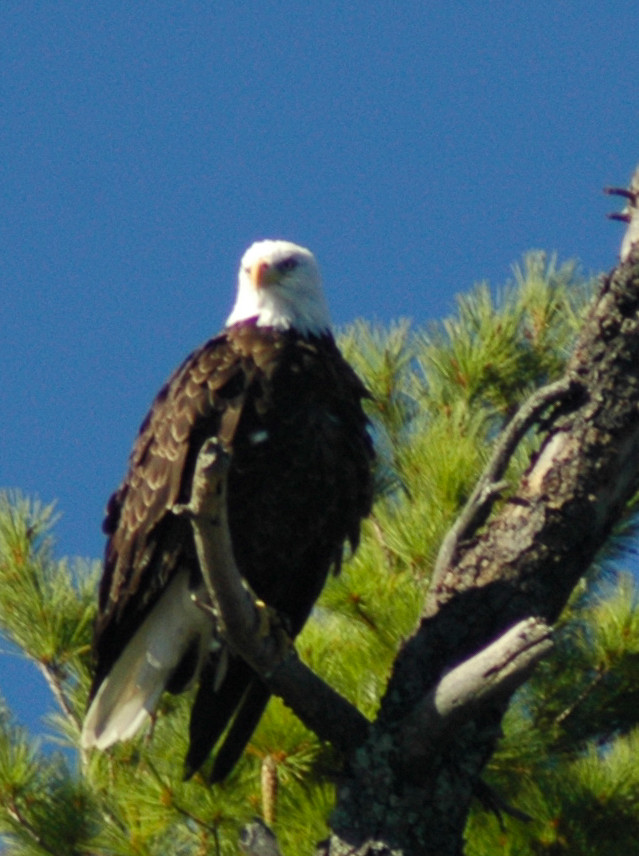 These guys made it through the winter too!