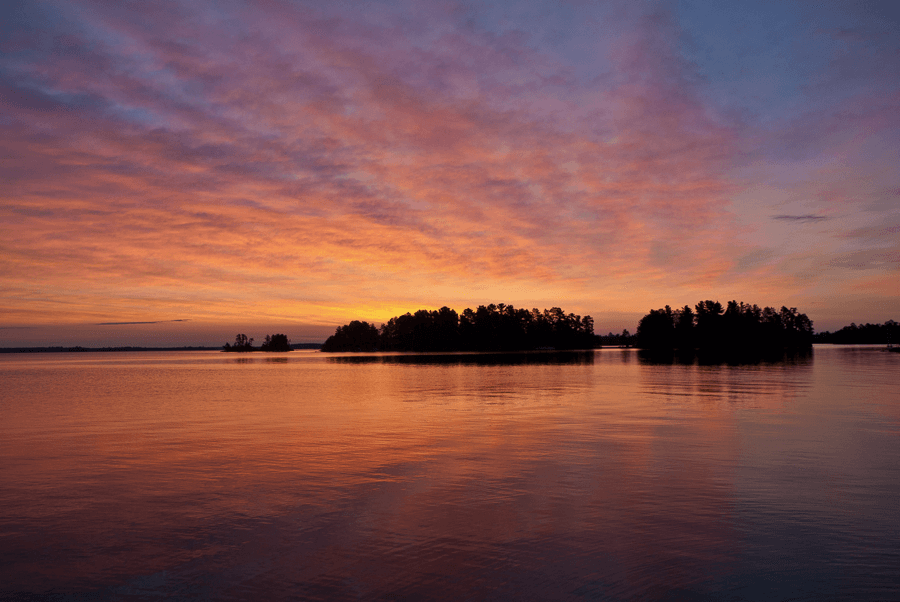 A houseboat vacation at Rainy Lake is a one-of-a-kind gift. While most of the presents your loved ones unwrap will eventually break, fade or become obsolete, a trip to the North Woods creates memories that last a lifetime. It's all about the experiences — fishing, canoeing, hiking, bird watching and stargazing at Voyageurs National Park are just some of the many activities to enjoy. This is a vacation gift idea that a person can make entirely their own because no two trips to Rainy Lake are exactly alike. You can start a houseboat vacation with a detailed plan or you can take impromptu adventures as you find them.
Everyone loves having something to look forward to, especially during the bitterly cold months of winter. In the weeks leading up to the trip, your gift recipient may daydream about vacation days on the water. Although Minnesota is known for its frigid temperatures, the state's true beauty shines during the warmer months of the year. Nothing beats spending time with friends and family under sunny skies.  Be the star of your holiday get-together by booking a boat for the whole family. You might want to pair the gift with a set of calendars, so everyone can count down the days to departure.
Of course, there's nothing wrong with buying a present for yourself, so now is a great time to splurge on a vacation that gets you away from the crowds. You don't even need wrapping paper to make it feel like the perfect gift. Remember how it felt to wake up on Christmas morning as a kid? That's exactly how you'll feel on the day you leave for Rainy Lake. Book before the busy season arrives and you're sure to land the dates that work best for you. Keep in mind that we will be providing a 10% discount when you schedule a seven-day trip between June 1st and July 15th!
Soon enough winter will be in our wake — set yourself up with a warm weather vacation you'll never forget!