Rainy Lake (Koochiching and St. Louis counties): Walleye 18 to 26 inches must be released, one longer than 26 inches allowed in possession; regulation is relaxed from the previous 17- to 28-inch protected slot; bag limit remains four walleye. Change allows for more harvest opportunities while still protecting spawning-age fish. In recent years the slot limit on Rainy has consistently met objectives established for the regulation.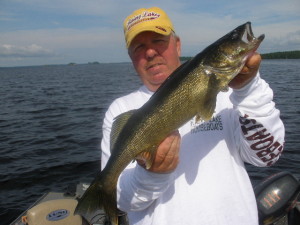 Rainy Lake has not seen a slot limit adjustment since 1994. Rainy Lake is the only successful slot limit lake the DNR has managed. Red Lake crashed, Leech Lake crashed, and Mille Lacs crashed, and the list is longer.
The change is not drastic; it will allow a nicer average walleye to be kept while still protecting the base walleye population. I congratulate the fisherman who fish Rainy Lake for being patient the past 21 years. Your patience has been rewarded. We look forward to seeing you this summer!
El Niño is alive and well at Rainy Lake. There are open water portions on the lake as I write. Ice out will be at normal or even earlier times than usual. Our snow pack is minimal, but late October and November provided plenty of rain filling the swamps and beaver ponds meeting nature's needs.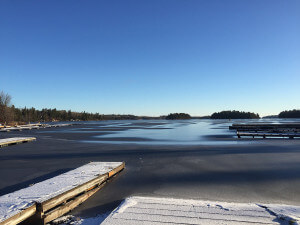 Tom will be at the 2016 Minnesota Sportsman's Boat Camping and Camping Show at the St. Paul River Center 175 Kellogg Blvd. West St. Paul, MN. There is not a better chance to find out all there is to know about your 2016 Rainy Lake Houseboat vacation, Tom will answer any question you have and find the perfect date that best meets your vacation needs.