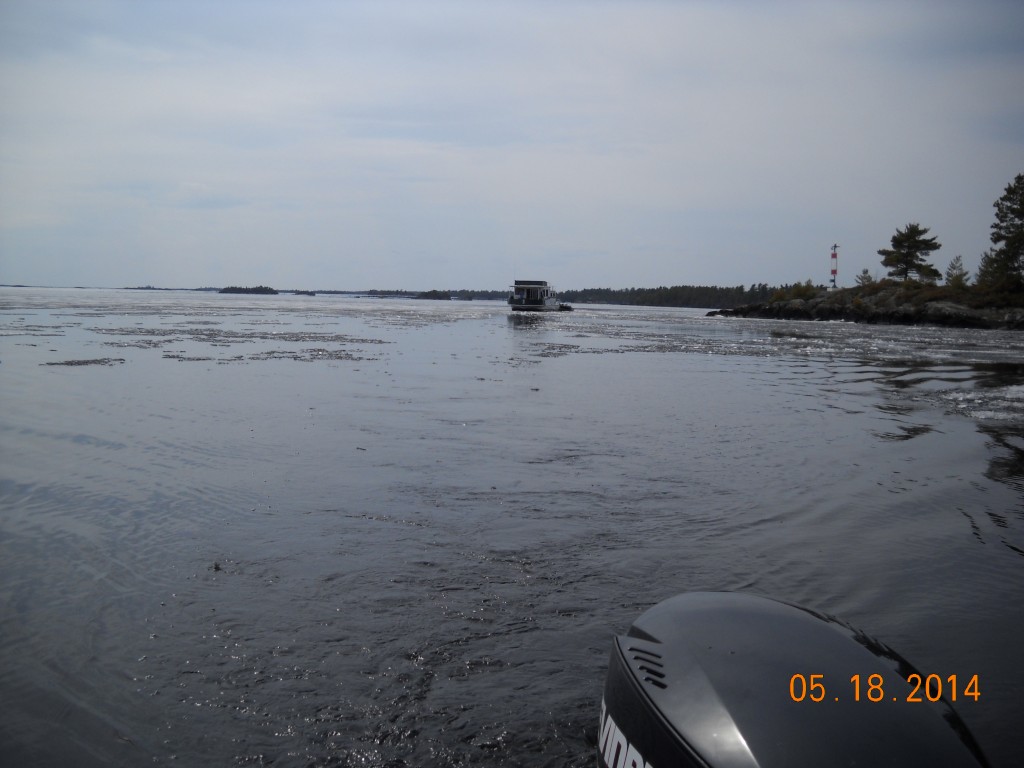 I went up to Seine Bay Saturday afternoon May 17th and got to Pine Point. The ice had choked off any opportunity to get into Seine Bay. One boat was stuck out in the ice after getting through in the morning. It took them over an hour to finally get through. My friend Stuart Milette has a cabin that over looks Pine Point. He  called on Sunday morning saying there was a fifty yard path through the ice very close to Pine Point. We had customers on the way up from Minneapolis wanting to go up the Seine. I called them and told them we would give it a go.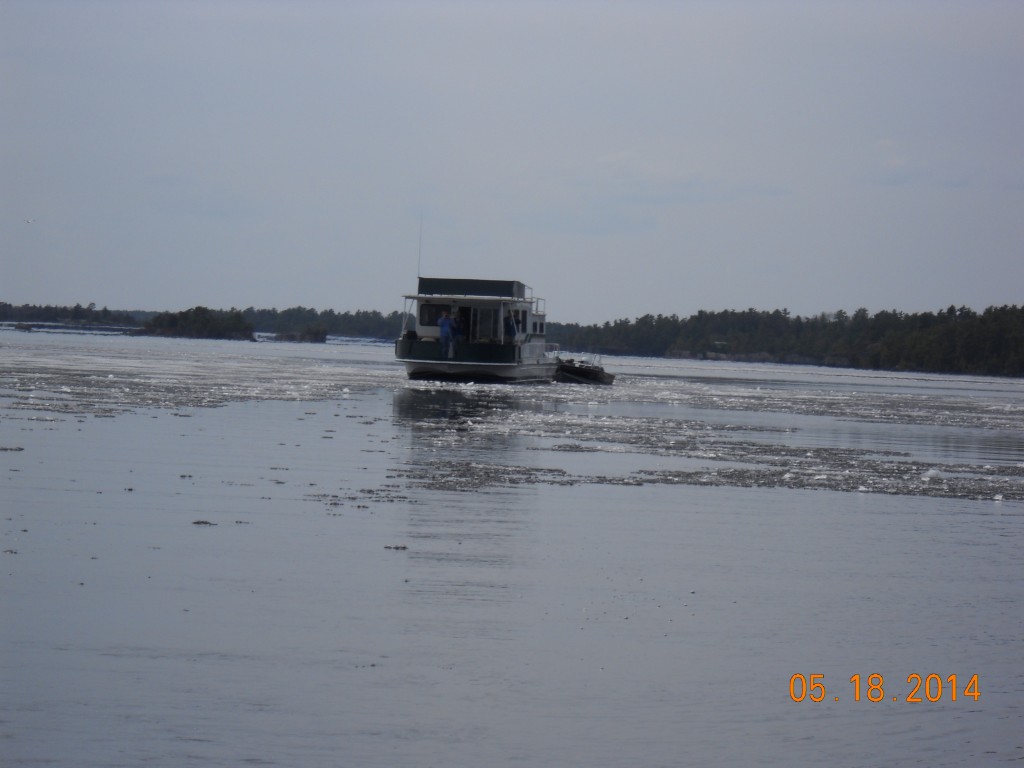 Our customers followed me through the inside channels to Pine Point. I saw two boats come through the ice thinking easy it would be. I got up to Pine Point and their path had closed off.  I made a path through with out to much trouble. I drove back and had the houseboat follow right in my path. Upon arriving back at the point the ice had moved in tighter. We were able to get through but could see the ice moving from south to north fairly quickly.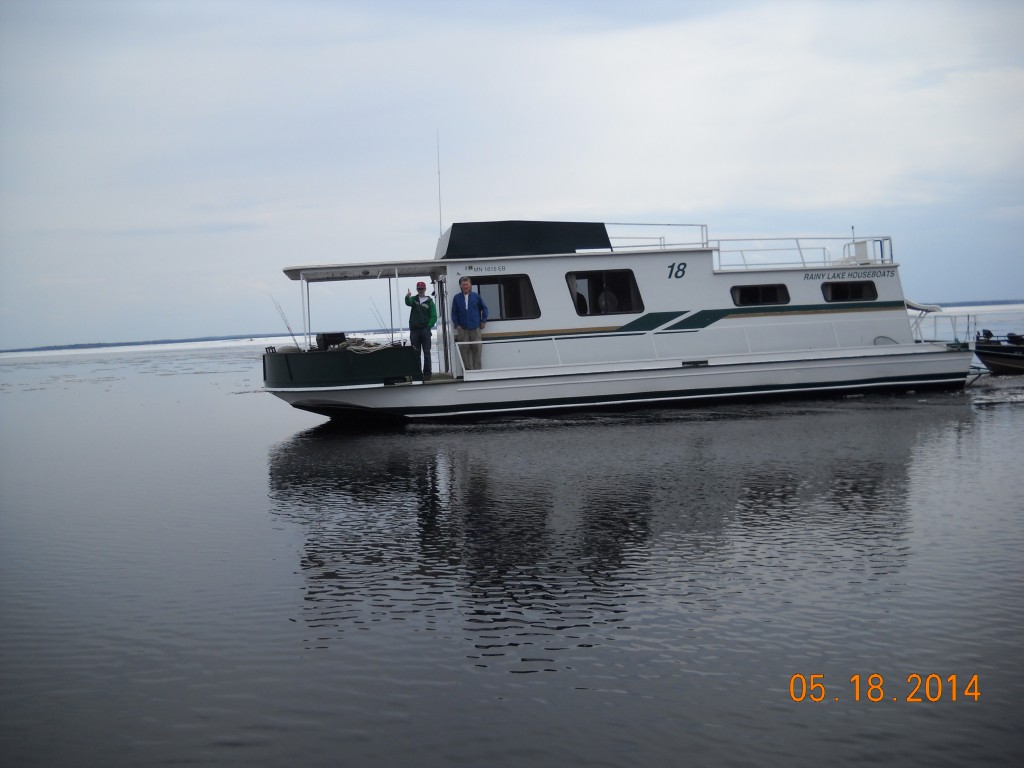 Thumbs up all systems go, onward to their destination.  I turned around to go back to base. In four minutes time the ice packed in making it close to impassable. After ten minutes I made it through the ice pack and headed for Rainy Lake Houseboats.  On May 20th a strong southeast wind blew all day. I fished Black Bay and did not go up the lake on Monday. Mark my words the ice went out the evening of May 20th. Our houseboats made it to Kettle Falls early the next morning.