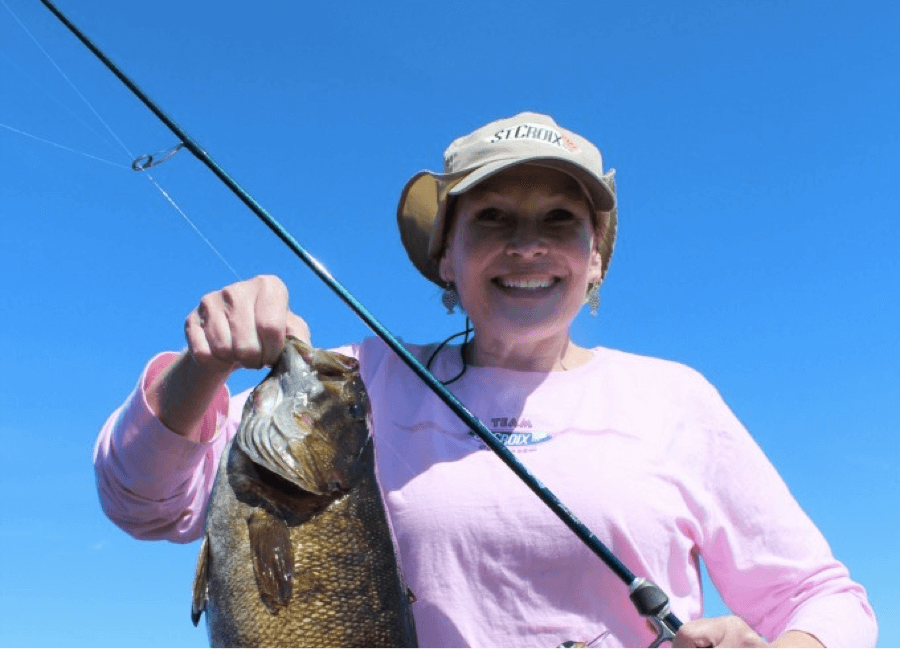 If you're an angler, Christmas comes early in the Upper Midwest — June features some of the best fishing in Minnesota. No matter which species you're looking for, you're sure to reel in some large fish throughout the entire month at Voyageurs National Park. There are many factors that lead to these ideal fishing conditions, which create the perfect recipe for a stringer full of fish.
Faster Metabolism
As the sun gets stronger and the days get longer, fish become much more active in Rainy Lake waters. Just like people, fish have metabolisms that affect the way they behave. While their metabolism is slow during the cold winter months, it kicks into gear around May. By the time June rolls around, their metabolisms are in full swing, so anglers can take advantage of hungrier, more aggressive fish. You can frequently catch northerns, walleye and crappies early in the month while the metabolisms of smallmouth bass and muskies usually increase in the second half of June.
Spawning 
Walleyes, the most popular fish for anglers to target, spawn when the water temperature hits about 45 degrees. In early June, you will find walleye in the shallow bays around Rainy Lake because the water warms quickly in these areas. While these fish tend to spend plenty of time in low depth parts of the lake during spawning season, once things heat up you will also find them in deeper waters. Try fishing for walleye and northern pike near bay structure in early June for the best action. If you're looking for bass, keep an eye on your depth sensor for schools in late June — this is how they move around during their spawning season.
Perfect Weather 
Besides biological factors that affect the way fish act, it's just good to get out on the water during June. The warmer waters not only spark increased energy in fish, they put the people in a better mood for fishing. Summer is just getting underway during June, and with it comes sunshine, shorts and great memories on the water. Start your summer off right and realize everything Rainy Lake has to offer. June is one of the best times to do it.
To celebrate June (and early July), we are providing a houseboat vacation discount for a limited time. Schedule a trip between June 17 and July 14, and you'll receive a 10% discount on the Tamarac, Saginaw, Kempton Cruiser and Gold Rush houseboats. There are a limited number of openings available, so book your trip sooner rather than later to enjoy early summer fishing!