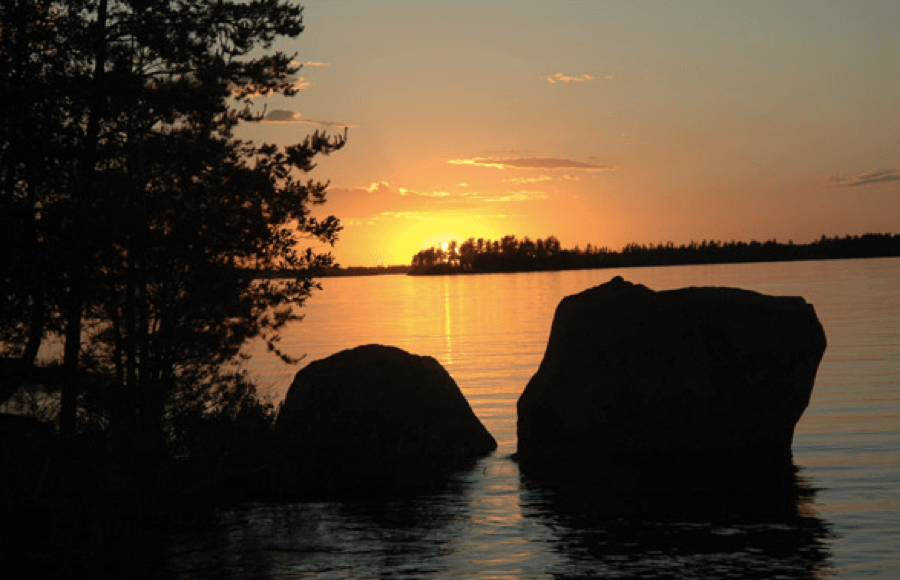 There's something about New Year's Day that reinvigorates the people of Northern Minnesota. Although this holiday falls smack dab in the middle of winter, the people near Rainy Lake don't act cold around January 1st. After all, months of bone-chilling temperatures mean that a warm smile and a sense of optimism go a long way. As we approach 2017, it's time to start thinking about how we'll spend time with the people who keep us sane while we're cooped up inside. Make a new year's resolution to spend more time with the people you care about, and the year will be much more enjoyable.
Before we know it, Rainy Lake's ice will melt and provide the perfect opportunity to have adventures with friends and family on the water. If you're beginning to plan activities for 2017, now is a great time to book a houseboat vacation at Voyageurs National Park. Whether you're a parent who wants to give their children a great outdoor experience or looking for a romantic outing on the water with your special someone, Rainy Lake is an idyllic place to unwind. There's no telling what the new year will bring, but planning a trip to Minnesota's northern limits is guaranteed to be a good time.
Make 2017 a year to remember with memories that last a lifetime. You don't have to travel to a beach, massive city or European village to experience jaw-dropping views and exciting activities. Voyageurs National Park is Minnesota's hidden gem, and navigating its waters by houseboat provides a unique perspective you won't get anywhere else. As you count down to the new year, think about the moments that made you happy in 2016, then commit to experiencing even more of those in 2017. If you're ready to get planning, check out our rental information and be the first to wish yourself a happy new year.