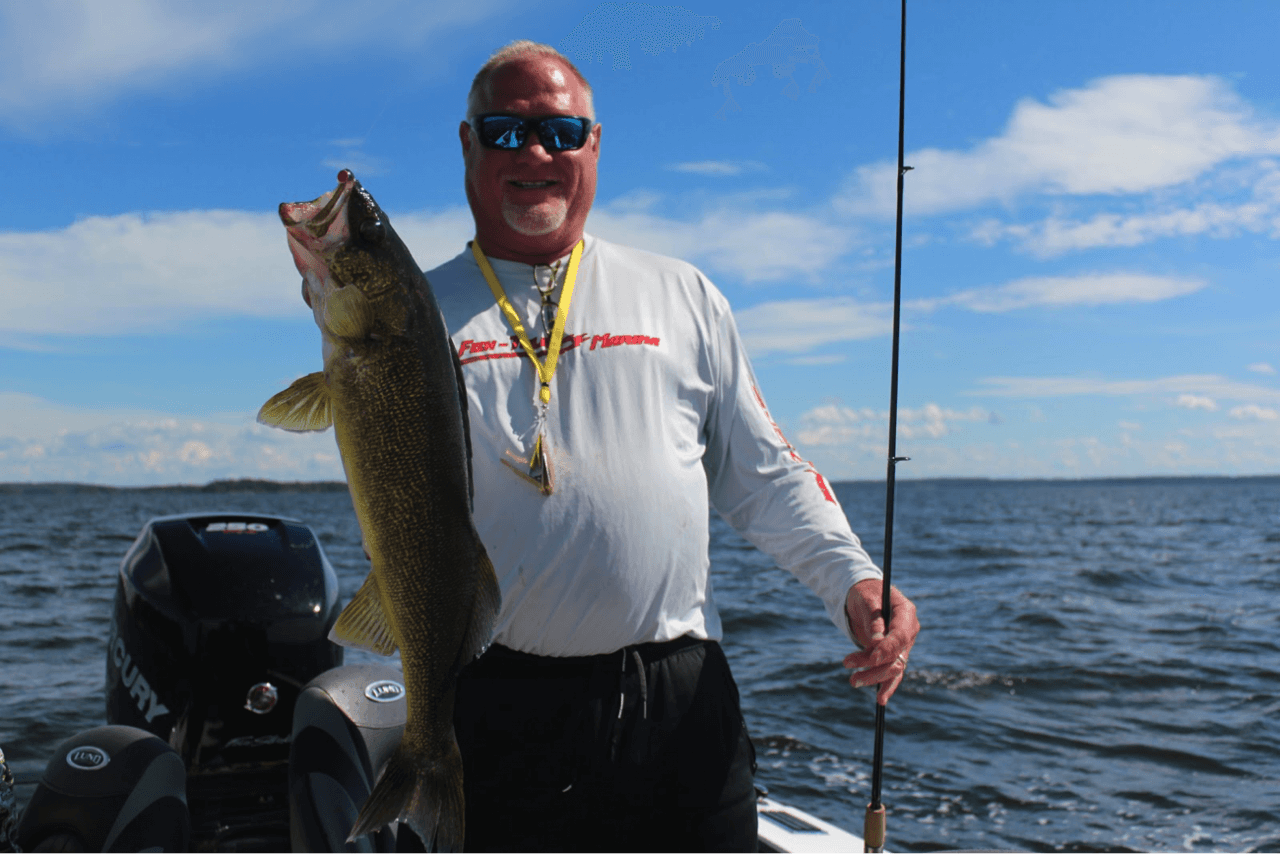 Dedicated anglers are the type of people who go to great lengths to experience world-class fishing on lakes packed to the brim with walleye. As Minnesota's state fish, walleye hold a special place in the hearts of most local anglers old enough to hold a fishing pole. It's no wonder that Minnesota attracts visitors from around the country and the world for its walleye fishing opportunities, and Rainy Lake is one of the premier destinations to cast out a line.
As one of the best walleye lakes in Minnesota, Rainy Lake is well worth the drive to Minnesota's northern frontier. Known for its high population of a variety of fish species, Rainy Lake makes walleye fishing feel easy. Visitors are spoiled with great action on one of the prettiest lakes on the planet. So what makes Rainy Lake fishing so special? Read on to find out.
Congregating Fish
Although walleye fishing at Rainy Lake is exceptionally good throughout the year, late spring and early summer are when these fish practically jump into the boat. During the months of May and June, walleye head to Rainy Lake's shallower waters. Navigate to the lake's bays, shallow shores or rivers and you will encounter schools of fish basking in these warmer waters.
Walleye experience metabolism increases when the weather heats up, which means they are hungrier and more active than in previous months. Fish pile up near shoreline breaks in huge numbers during this period, and targeting them is easy. Instead of keeping your eyes glued to the fish finder, you'll find all the fish you need at the end of your line chomping on your bait. Casting a jig or using minnows works best in these conditions, so look for depths of less than ten feet and rig up a line!
Variety of Structure
On your freshwater fishing vacation, it's important to change your fishing strategy to match walleye behavior. Once June is over, walleye have largely migrated to shallow cabbage beds, points in 4-10 feet of water or onto the many reefs of Rainy Lake. They're still hungry, you just need to know where to find them. The trick is looking for the lake's abundant structure, such as reefs or rock piles, where walleye go to feed when the weather gets hot. In late June and early July, look for the walleyes to be on the top of the reefs. If you see one or two fish marks it is time to fish. Your cone angle on your transducer is narrow, so seeing one or a couple marks is good.
Once you find a great structure for fishing, save the point on your GPS so you can return in the following days. The fish at these structures tend to feed for a short time period, then swim to deeper surrounding waters, so it pays to identify a few you can jump between throughout the day. Be careful not to catch the bottom with a snag, and you're sure to have some success near mid-lake structures. Take a look at our Rainy Lake fishing maps to plan out areas of the lake you'd like to fish before you set out on your trip.
Helpful Guidance
At Rainy Lake, a "rule-of-thumb" is never set in stone. Sometimes the best fishing action can be found at depths over 30 feet near a reef, while other days a more shallow rocky section of the lake might provide the ideal walleye feeding ground. Having an experienced fishing guide by your side can make a big difference in your success on the water.
At Rainy Lake Houseboats, we offer guided fishing services from experts who understand the nuances of this body of water throughout the walleye fishing season. Our guides are lead by Minnesota Fishing Hall of Fame member Billy Dougherty — a Rainy Lake fishing expert who has spent his entire life fishing the lake. He and the Dougherty family have built a tradition of fishing success at Rainy Lake, and that expertise has been passed onto every one of our fishing guides. During your visit, our guides can direct you to the best fishing areas on the lake, and show you the fishing techniques that lead to more bites.
Plan Your Visit
Now is the perfect time to schedule a houseboat vacation at Rainy Lake. We are approaching the action-packed time of year that anglers dream of. Reserving now ensures that you will get the vessel you're looking for, at a time that works best for you. Contact our team today to get set for a fishing adventure you won't soon forget!