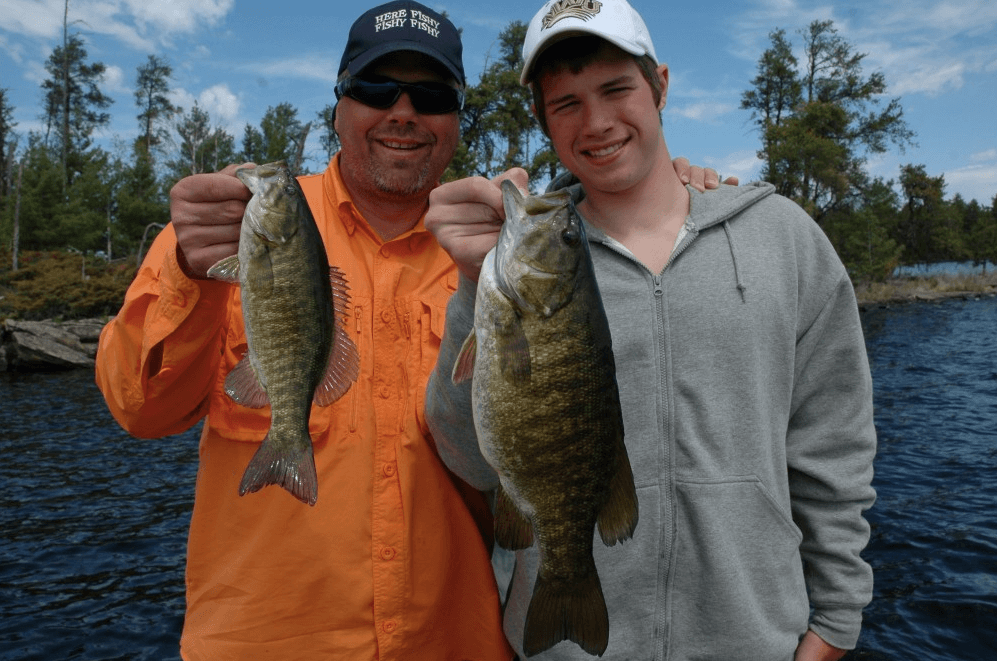 The generic answer for when to fish Rainy Lake is whenever you can. That's not fair. All winter long we are in bait shops and outdoor stores talking fishing or trying not to buy every new lure in the store. When the ice goes out on Rainy Lake and the water begins to warm crazy things happen as the fishery wakes up from a long winter.
As the water warms in the bays and rivers, northern pike, walleyes, sturgeon, crappies, muskies, and smallmouth bass begin their spawning activities. Pre-spawn, spawn, post-spawn peak summertime periods occur in the first 45 days of the season — May 20th through June 30th. The different time periods are all different for the different fish species.
There is no better time to experience incredible shallow water fishing on Rainy Lake. Rainy is a big lake but it is very easy to navigate once you eliminate the deep water outside the bays and concentrate on the 3-12 foot water in the bays.
All the shiny new baits we've seen all winter are just waiting for you to try. June is one of the best times to fish entirely with artificial baits. Stick baits, plastics, crankbaits, and surface baits (bass and pike) are all fair game at this time of the year. Don't get me wrong, artificial bait is not the only way — live or dead bait works well too. It is just plain fun when you put an artificial bait on and cast it out and retrieve it in a manner that causes a fish to strike. When you catch a fish on some type of artificial bait it is almost a violent action. The fish is feeding like it naturally feeds. The prey does not just sit there and say, "Eat me!" so you must imitate the prey with your baits.
Best Months to Fish on Rainy Lake
Plan your Rainy Lake Fishing trip for May or June. You will be surprised how much more fishing time you get when you are on the lake 24/7 with your own private houseboat. No more traveling back miles to and from the fishing areas. Fish the best hours every day no matter where the fish are!
Experienced Fishing Guides
Looking for an experienced fishing guide to show you the ropes? Rainy Lake Houseboats offers guided fishing tours from experts who are friendly, knowledgeable and, most of all, love Rainy Lake and sharing this world-class fishery with guests.
Questions? Contact our team and we will get in touch.