If your dog loves paddling through the water, Rainy Lake at Voyageurs National Park is sure to be one giant playground for your four-legged friend. Of course, there's more to a houseboat vacation than swimming, and your pooch's time on the boat will be just as memorable. Our dog-friendly boats make the perfect dry off spot for dogs of all sizes. The dog days of summer are behind us, so your pet is sure to feel comfortable onboard one of our vessels as you enjoy the fall colors. Hit the water with your dog, and they're sure to be thankful you're their best friend.
Endless Exploring for Your Dog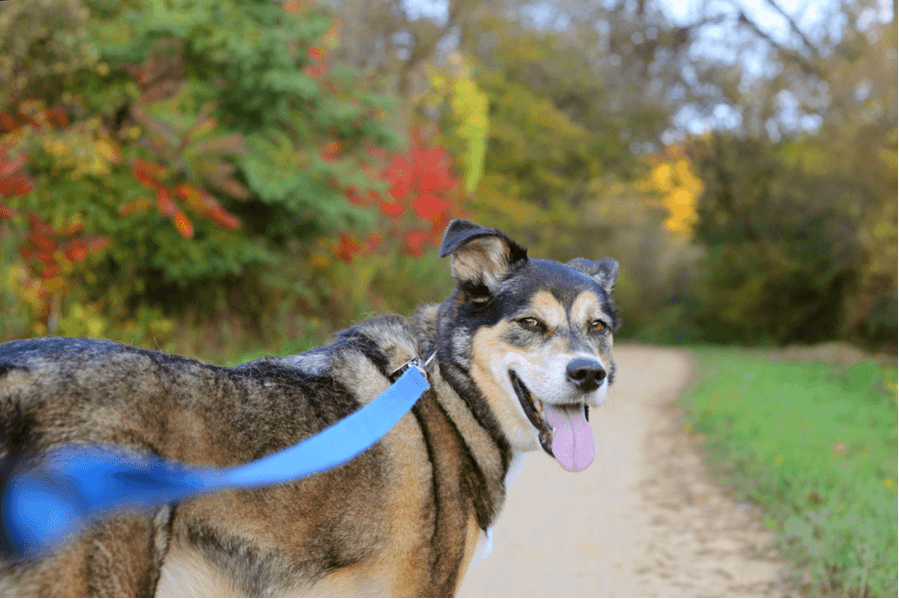 As soon as your dog lays eyes on the water, a wagging tail will make it clear how he or she feels about the trip. If your dog resists its instinctual drive to pick up ALL the sticks in the thick, wooded forest, your pet's attention is sure to land on the sparkling blue waters of Rainy Lake. If your dog imagines flying while looking outside the car window, it will feel like they can soar anywhere while you cruise on a houseboat. Navigate through countless channels and discover new islands, beaches and wooded areas to explore. Take your dog on a walk on some of Minnesota's best hiking trails. The fun is wherever your dog's snout takes it.
Bonding on the Water
Anyone who's close to their dog knows that they are more than a pet; they're a member of the family. While you're away at work all day, your dog patiently waits at home for you to return, and is thankful to spend time with you. On a Rainy Lake houseboat, all the responsibilities that separate you from your dog are hundreds of miles away. It's just you, anyone else you've invited and your dog to enjoy the gentle waves and scenic surroundings. If you think fetch on land is fun, just wait until you play it on the water. Brave dogs have no reservations about jumping headfirst into the water to retrieve that oh-so-important tennis ball. There's no better place for playtime.
A Comfortable Stay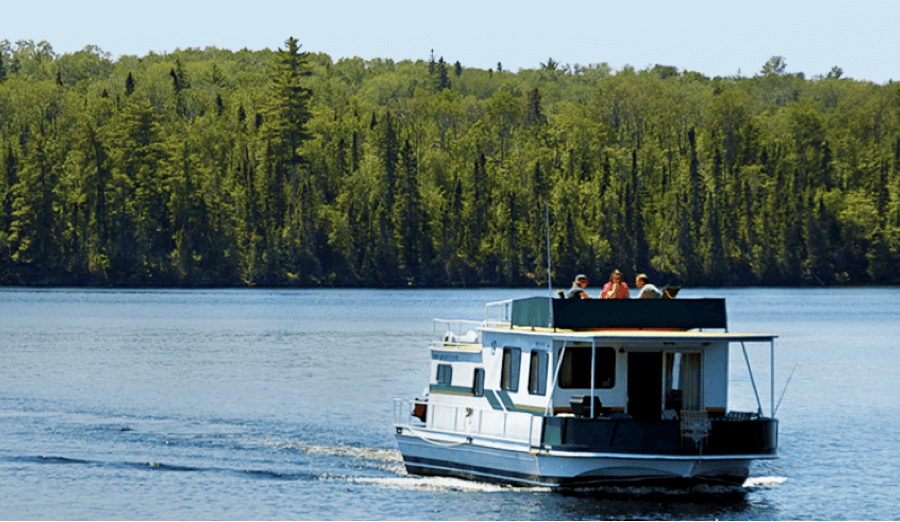 You might be thinking that limited space and an energetic animal are a bad combination. In most cases, you'd be right. But a houseboat is simply a cozy extension of the outdoors. As soon as you wake up, recreation is right at your doorstep, and the crisp fall air invites you outside. For people whose dog prefers a more relaxed approach to life (speaking to you basset hound owners!), the boat deck offers the perfect place for sunning throughout the day. By the time the sun sets, the soothing waters will lull you and your pup to sleep.
Get Boating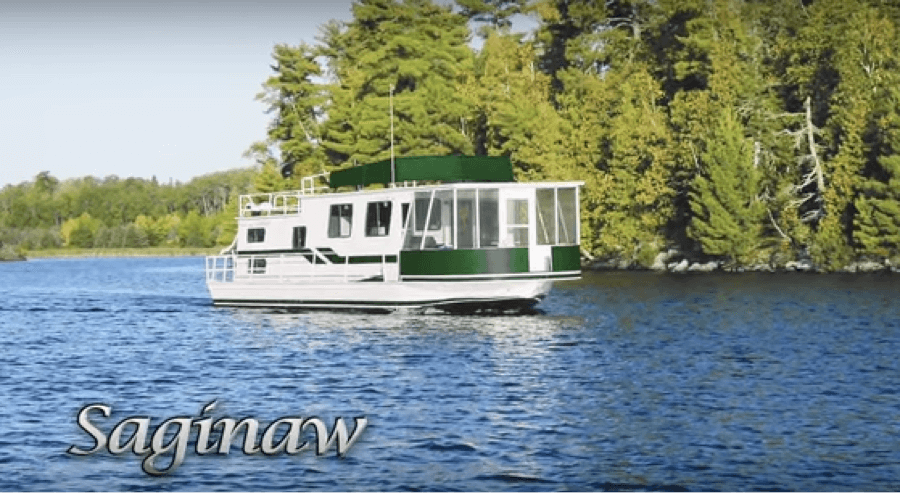 If the prospect of a walk gets your dog excited, they have no idea what's in store for them on a houseboat trip to Voyageurs National Park. The north woods have something to offer for pooches and people alike, and no dog park, pet store or car ride can compare to the fun you'll both have on this trip. You might not be able to have a conversation with your dog, but you can show them you care with this once-in-a-lifetime vacation. Take a look at the Saginaw if you're looking for the perfect vessel for dogs. This houseboat has a screen porch, so you won't have to keep an eye on your dog at all times. Call us today to reserve your trip before the nice weather is gone!