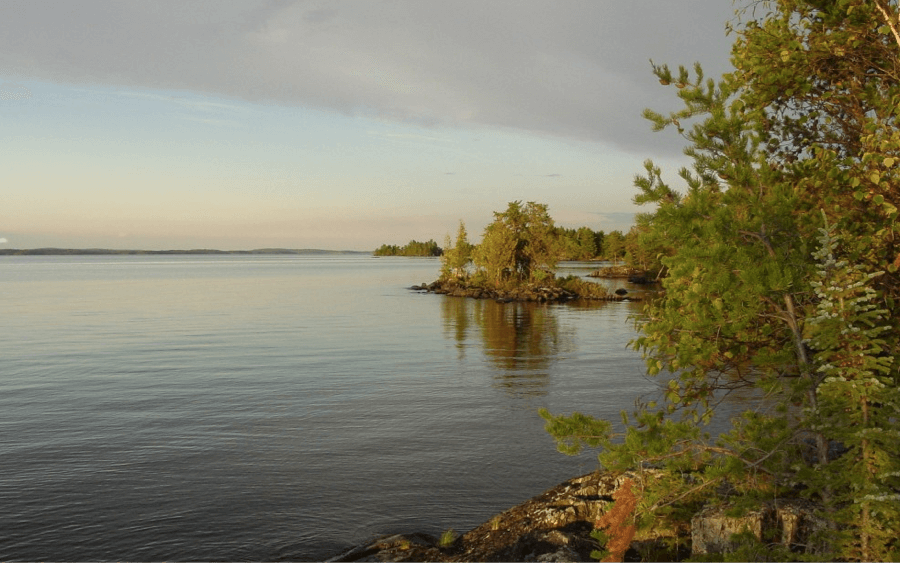 When you need an escape from the noise of city life, it can tricky to find an escape that's not overrun with tourists. Unfortunately, many people are on the hunt for solitude, and they tend to congregate in the same places. This makes some supposedly quiet destinations lose some of their secluded appeal. The trick is finding a location that feels like a well-kept secret — one that's easy enough to get to, but makes you never want to leave. This elusive destination exists at Voyageurs National Park, and it's one of the best weekend getaways in Minnesota.
Starry Skies
There aren't many better places to look up towards the cosmos than on Rainy Lake. The minimal light pollution, which will strike you as soon as the sun sets, is awe-inspiring. It is one of the best places in the nation to observe the constellations, which you can clearly see on this map. When the stars reflect on the water below, it's easy to forget that you're on a houseboat and not sailing through space. Take advantage of the beautiful sky views that will remind you what it's like to escape from it all.
Empty Trails
If you're going to explore the nature of the north wood, do it just like the original Voyageur settlers did — far away from the rest of society. Imagine knowing exactly where you're going, but feeling like you've lost contact with the rest of the world. The trails around Voyageurs National Park are perfect for finding peace and tranquility. Even if you do happen to come across another person, they will likely be there for the same reasons as you, and it will be easy to share conversations about your experiences. Set out on your trek towards solitude at Voyageurs National Park.
Open Waters 
If you've ever fished on a popular lake during a holiday weekend, you probably know what it's like to fight for a spot on the water in a place where the fish are biting. These situations make it feel like the boats are practically on top of each other, and everyone is duking it out for a limited number of bites. Rainy Lake is just far enough from the Twin Cities to not attract a crowd. Anglers who make the journey to this body of water are rewarded with more fish and less people trying to reel them in. This pristine environment provides a fishing experience like no other.
Abundant Animals
While the number of people at Rainy Lake is low, the animal population is exceptionally high. Since there is less activity to scare off wildlife than in a city, many of the animals are not afraid of people, which makes for some close encounters with creatures you may have never seen up close before. Where else in the state can you find a moose that wades right up to your houseboat or an otter that swims alongside your canoe? Even the skies are filled with majestic eagles that make visitors feel like they've entered an untamed frontier. Truth be told, that assessment is not far from the truth.
Solitude comes standard with every trip to Rainy Lake. When you need a break from the rush of day-to-day life, there is no better place in the North Woods to rediscover peace and quiet. Learn more about Voyageurs National Park before you make your way to this calm oasis. While reading about the park will give you an idea of what to expect, you really have to explore for yourself to understand what makes the area special. Plan your trip today!