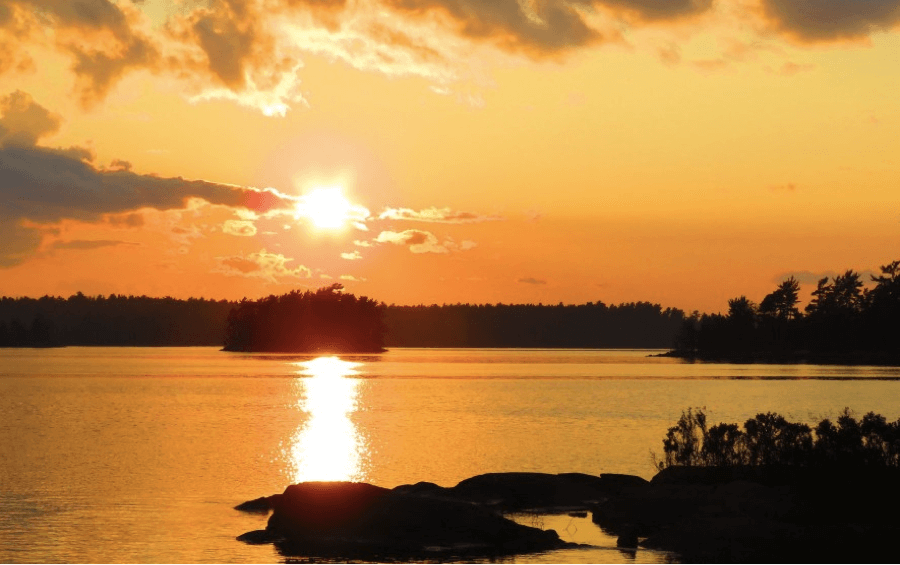 After months of wedding planning and preparation, chances are you're ready for an escape. How do you choose a destination with so many available options? The right getaway might be closer to home than you think. It's time to add Rainy Lake to your shortlist of vacation options. A houseboat might not have been your first thought for honeymoon destinations, but there are at numerous reasons why it should move to the head of list.
1. Uniqueness
Palm trees are so predictable! When someone asks what you did for your honeymoon, you'll have an answer that person will be sure to remember. More importantly, YOUR memories will stick with you for the rest of your life. Picture the setting sun as you take your houseboat to the next cove-of-call. Imagine the soothing sound of loons as you fall asleep with your other half. This is a once-in-a-lifetime experience you'll only find with a houseboat on Rainy Lake.
2. Endless Activities
You'll never be bored when you honeymoon on a houseboat. Newlyweds can kick off the rest of their lives with incredible adventures. Voyage into the back bays with a canoe or kayak. Take advantage of world-class fishing, or experience unparalleled bird watching. Swim in the protected crystal clear blue waters. Traverse through miles of untouched forest. The options are endless on the water and along the shore.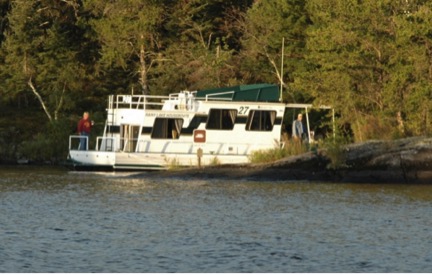 3. Affordability
A honeymoon should be something to enjoy, not a financial headache. When compared to many other destinations, Rainy Lake offers an affordable escape. The Honeymooner vessel is only $285.00 per day – not bad when you consider that includes the cost of lodging, transportation, entertainment and activities all in one. The adventure of a lifetime doesn't have to cost an arm and a leg.
4. Privacy
Tourist traps really aren't a concern when you're the only couple of tourists. You and your new spouse can gaze upon a sky full of stars, untainted by any trace of light pollution. There are no roadways or ruckus to be found. You may never experience this kind of seclusion again. The peaceful scenery is bound to bring couples closer together.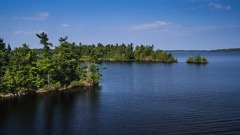 5. Versatility
The great thing about a houseboat is that if you don't like where you are, you can pull up the anchor and move somewhere else. You get a room with an infinite amount of views. Drift towards a beach that looks inviting or cruise into an interesting passage. It's all up to you. Any place you take your houseboat is bound to leave you impressed.
Our Honeymooner vessel is designed for newlyweds who want to set their own itinerary. Discover Voyageur National Park with your partner in a one-of-a-kind way. The waters of Rainy Lake are calling couples everywhere. Set out on a journey that you'll never forget.